While the ACLU celebrates, supporters of the law say that everything is going according to plan.
---
On Tuesday, a federal judge blocked an Alabama law restricting abortions from taking effect.
The law, says CNBC, sought to criminalize abortion at any stage during a pregnancy. Physicians found guilty of providing the procedure could've been punished with up to 99 years imprisonment. Initially set to take place November 15th, the law was quickly challenged by Alabama abortion clinics working in tandem with the American Civil Liberties Union (ACLU).
The ACLU, adds CNBC, has challenged a number of restrictive abortion laws across the country. The group is hailing Tuesday's ruling as its latest victory.
"With this federal court ruling, it's official: None of the state abortion bans passed earlier this year are in effect," the ACLU posted on Twitter.
Citing Supreme Court precedent, District Judge Myron Thompson ruled that states cannot prevent residents from seeking abortion-type procedures prior to fetal viability.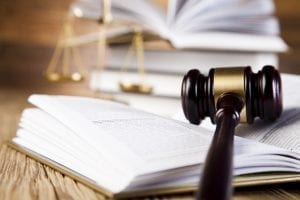 "Enforcement of the ban would yield serious and irreparable harm, violating the right to privacy and preventing women from obtaining abortions in Alabama," Thompson wrote.
The executive director of the ACLU in Alabama, Randall Marshall, suggested that Thompson's ruling will save the state millions of dollars.
"Abortion remains legal in Alabama," Marshall said. "The state's repeated attempts to push abortion out of reach by enacting unconstitutional laws restricting abortions have already cost taxpayers nearly $2.5 million. This ill-advised law will cost taxpayers more money."
However, supporters of the law—along with some of the legislators who sponsored it—said they never expected it to pass unchallenged. For them, it's a moral struggle with more long-term aims.
"This legislation stands as a powerful testament to Alabamians' deeply held belief that every life is precious and that every life is a sacred gift from god," said Alabama Gov. Kay Ivey, shortly after signing the law.
But even Ivey, who signed the bill last May, acknowledged that it was illegal at the federal level and likely unenforceable.
Pro-life proponents, though, hope a rejection in federal court will enable the case to reach higher on appeal. Their goal is to see the lawsuit resolved before the Supreme Court. With a conservative majority controlling the bench, Alabama's right believes the justices may revisit and reconsider Roe v. Wade.
Alabama Attorney General Steve Marshall reiterated that stance, saying Thompson's decision was "not unexpected."
"As we have stated before, the State's objective is to advance our case to the U.S. Supreme Court where we intend to submit evidence that supports our argument that Roe and Casey were wrongly decided and that the Constitution does not prohibit states from protecting unborn children from abortion," Marshall said.
CNBC notes that Planned Parenthood v. Casey was a 1992 Supreme Court decision that reaffirmed Roe v. Wade.
Sources
Alabama Abortion Ban Is Temporarily Blocked by a Federal Judge
Alabama's near-total abortion ban blocked by federal judge
Federal judge halts Alabama abortion law deemed the strictest in the nation