For the first time, Michigan inmates will be able to utilize its TIP tuition reimbursement program.
---
Michigan has modified an in-state tuition reimbursement program so inmates can now have access.  Its Tuition Incentive Program (TIP) is a state-funded initiative that pays back costs for Medicaid-eligible students who are enrolled at participating educational institutions.
There are two phases to the TIP program.  Phase I offers reimbursement for pursuing an associate's degree or a program certification and taking classes within the program of study.  Phase II provides tuition assistance to eligible students who have a certificate, associate degree, or 56 transferrable semester credits, and $2000 is available to use toward earning a bachelor's degree.  Those who ae incarcerated were previously ineligible for any of these incentives.
Terrell Blount, a program associate with the Vera Institute of Justice, said, "Expanding eligibility to inmates is a big win for Michigan, where college funding opportunities for people in prison are limited."  The state joins seventeen others in eliminating barriers to inmates receiving an education.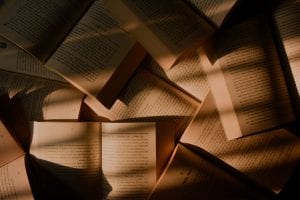 Blount said, "It makes a statement saying that education changes lives.  It reduces recidivism.  Everyone agrees people should be held accountable for what they've done or committed, but that doesn't mean that they should be deprived and have their educational opportunity taken away from them."
He doesn't anticipate financial aid for inmates to take away from TIP funding for non-incarcerated students.  "An early calculation showed that fewer than 3% of inmates will be eligible for the program due to its age restrictions," he said.
Ron Leix of the Treasury Department confirmed, "We don't see paying incarcerated students as having a large impact on the program's expenditures."
There are some requirements that need to be met in order for students to take advantage of the TIP program.  Candidates need to apply before August 31 of the school year in which they graduate from high school or earn their GED certificate, they must obtain their diploma or GED by age 20, and eligibility ends six years later.
Delta College, Jackson College and Mott Community College also offer courses to students in prison through the federal Second Chance Pell pilot, which allows schools to award Pell grants to incarcerated students.  Colleges also offer courses to inmates in-person and via the mail with funding from private sponsorships and grants.
"The chance to pursue an education in prison has been "life-changing" for the Pell grant pilot participants at Saginaw Correctional Facility," said Virginia Przygocki, dean of career education and learning partnerships at Delta College.
Inmates who are set to be released are often worried about what they'll do post-incarceration.  Offering them an opportunity to advance their education behind bars will lessen the chance of them getting stuck in the criminal justice system.
"Watching them develop through the program, they became much more confident.  They began to realize the value of the education that they were receiving," Przygocki said. "They were kind of leaving the life they led behind."  She added, "The TIP financial aid will motivate more incarcerated individuals to complete their GED and pursue a college education, whether that's in prison or after their release."
Sources:
Michigan now allows inmates to get financial aid for college education