Earlier this week, a recall was issued for fresh fruit sold at Aldi, Costco, Walmart, and other retailers over concerns the products may be contaminated with Listeria monocytogenes.
---
If you frequently purchase fruit from Costco, Aldi, or Walmart, this latest recall notice is for you. Earlier this week, Jac. Vandenberg, Inc., the produce distributor that supplies fresh fruit to the three retailers, recalled certain fruit over bacteria concerns. According to the notice, the distributor "recalled hundreds of cases of nectarines, peaches, and plums that have the potential to be contaminated with Listeria monocytogenes." If left unchecked, the bacteria may cause serious and potentially life-threatening complications in young children, pregnant women, the elderly, and anyone with weakened immune systems.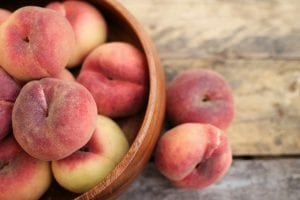 The affected fruit was distributed to Aldi, Costco, and Walmart stores nationwide, as well as other retailers. States affected by the recall include the following, according to the recall notice: Alabama, California, Georgia, Illinois, Kentucky, Maine, Massachusetts, Michigan, Mississippi, New Jersey, New York, North Carolina, Ohio, Pennsylvania, South Carolina, Tennessee, West Virginia, and Virginia.
Additionally, the following fruits are included in the recall:
Peaches and nectarines sold in bulk with PLU numbers 4044, 3035, and 4378 and Chile listed as the country of origin
Peaches, nectarines, and plums sold at Aldi in two-pound bags with EAN# 7804650090281, 7804650090298, 7804650090304
Nectarines sold at Costco in four-pound plastic clamshells with EAN# 7804650090212
Fortunately, no illnesses have been reported. However, if you have any of the recalled products, you should either throw them away or return them for a full refund. If you have further questions or concerns, contact the company at compliance@jacvandenberg.com.
Sources:
Fruit sold at ALDI, Costco, and Walmart recalled due to listeria concerns
Fruit sold in Walmart, Costco, and Aldi recalled in multiple states due to listeria concern