American Pride Waste Solutions recently settled a gender discrimination lawsuit with a female trucker for $32,500.
---
Have you ever been discriminated against while applying for a job? According to a lawsuit filed against American Pride Waste Solutions, one female trucker claims she was denied employment due to her gender. Fortunately for the woman, Christina Rivers, the suit recently settled for $32,500. What happened, though? How exactly was she discriminated against?
According to the lawsuit filed in April 2018, Rivers "completed an employment application for American Pride seeking a job as a truck driver" back in 2016. She decided to apply for the job when an acquaintance already employed by the company informed her that American Pride was looking to bring on a few new drivers. She figured since she had "previous experience as a part-time truck driver for another company hauling waste material," she was qualified for the position.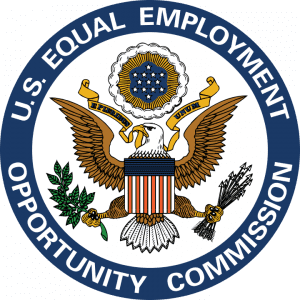 A week went by and Rivers hadn't heard from the company, so she ventured to the office to check the status of her application. Once there, she was told by a receptionist that someone would contact her soon. Unfortunately for her, no one ever contacted her, even though she tried contacting a hiring manager on a weekly basis.
More time went on and a few weeks later she happened to bump into the "father of the acquaintance that told her about the job opportunity." After chatting, he told her that "American Pride has never hired any female truck drivers." It turns out, American Pride ended up hiring a handful of male applicants, and Rivers' application was rejected.
As a result of the discrimination, Rivers contacted the EEOC and a lawsuit was filed against American Pride alleging the company violated Title VII of the Civil Rights Act of 1964 and Title I of the Civil Rights Act of 1991. The suit further alleged that "in an attempt to correct unlawful employment practices on the basis of sex, the complaint alleges American Pride denied Rivers employment opportunity due to her sex."
Prior to the lawsuit, the EEOC "invited the company a chance of conciliation through informal methods." However, the company failed to respond, resulting in a Notice of Failure of Conciliation from the EEOC. A couple of months later, the agency filed the lawsuit.
As part of the settlement agreement, American Pride Waste Solutions must implement policies to ensure discrimination doesn't occur again. According to the settlement agreement, the company must meet and abide by the following conditions:
Cannot discriminate against any applicant or employee on the basis of their gender.
Cannot discriminate or retaliate against any applicant or employee because of their opposition to any practice made unlawful under Title VII, including filing charges, giving testimony/assistance or participating in an investigation.
Within 90 days, adopt, implement and distribute a formal, written anti-discrimination policy; said policy must be visible to employees at all locations.
Provide an annual training program to all managers, supervisors, and employees, including the requirements of Title VII and its prohibition against gender discrimination.
Provide the EEOC with reports every six months, which should include a list of all female applicants for employment as truck drivers and detailed outline of those applicants not hired.
Sources:
Female trucker receives settlement for sex discrimination suit
Waste company settles EEOC claim that it refused to interview female driver