Aramark recently agreed to settle an employee lawsuit filed over allegations that it failed to may its managers their 2018 bonuses.
---
Aramark announced earlier this month that it will settle two lawsuits filed by many of its managers over allegations that the company denied their 2018 bonuses. The alleged bonus denial came after the Philadelphia-based company "changed the rules on how the incentive payments would be calculated without telling the" managers.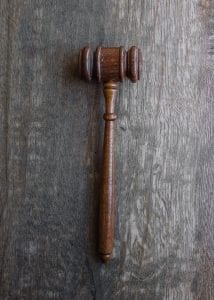 At the moment the proposed settlement is awaiting final approval by U.S. District Court Judge John R. Padova. After his approval, the settlement will be finalized and payments will be made to an estimated 4,500 manages. The managers are expected to share about $15.5 million while the law firms involved will take home $5.25 million and an additional $50,000 to cover legal expenses.
The lawsuits were originally filed in the U.S. District Court for the Eastern District of Pennsylvania and accused Aramark of violating "numerous state and common laws when it did not pay the bonuses." Despite agreeing to the settlement, though, the company has not admitted to wrongdoing. In a statement regarding the proposed settlement, Aramark said, "We believe it is in the best interest of our employees and the company to put this matter behind us."
According to the settlement, the payments the managers will receive amounts to the difference between their expected "fiscal 2018 bonus and the amount of the 'special recognition award' the manager received." In the past, those special recognition awards have ranged anywhere between "$5,500 to $27,500 for different management tiers." It's worth noting the money that is usually set aside for those payments "came from money that Aramark saved as a result of the corporate tax cuts under the 2017 Tax Cuts and Jobs Act."
As part of the settlement, Aramark said that managers in what it calls "bands 5 to 8 will receive an additional 6.5 percent of their anticipated fiscal 2018 bonus." Additionally, "all managers subject to the settlement, even if their onetime 'special recognition award' was bigger than the bonus they thought they had earned, will receive an additional $250," according to the settlement.
Forty-one managers working for the company's health-care technology division will also receive an additional $2,000 to compensate for canceled stock compensation after Aramark sold the division in November 2019 for $293.7 million. It's important to note, however, that the settlement will not cover managers who "were no longer employed by Aramark at the end of its 2018 fiscal year, Sept. 27, 2018."
Shortly after the lawsuit was originally filed, the controversy spurred the "abrupt retirement…of Aramark chief executive Eric Foss, who decided not to pay 2018 bonuses to front-line managers because the company did not meet a profit target set by the board of directors."
 Sources:
Aramark's employee class-action lawsuit settlement includes $5 million in lawyer fees
Under new CEO, Aramark settles employee lawsuits over canceled bonuses for $21 million