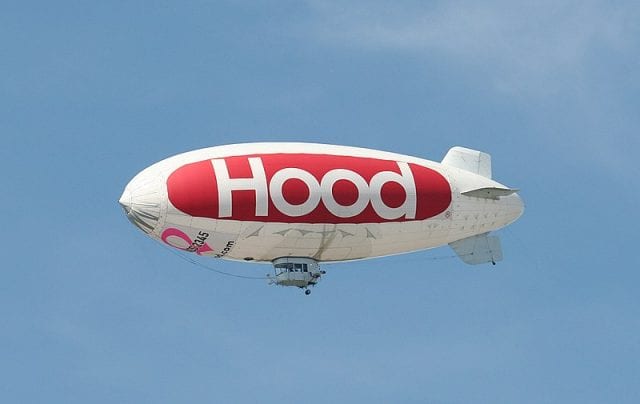 When many people purchase dairy free milk, such as Almond or Soy milk, from the grocery store, they do so because they can't have regular dairy milk without getting sick. That's why a recent recall announced by the manufacturers of Blue Diamond almond milk is so important. According to a recall notice, "more than 145,000 half-gallons of the popular Blue Diamond Vanilla Almond Breeze nut milk, manufactured by HP Hood LLC, have been voluntarily recalled from 28 states because the product accidentally contains actual milk."
For those who don't know, milk is considered an allergen. Because of that, it must be "listed on all products that contain it, as some people can have severe reactions." Since the issue was found, at least one person has reportedly suffered an allergic reaction. Fortunately, however, no one has had to be hospitalized.
Milk is considered an allergen and needs to be listed on all products that contain it, as some people can have severe reactions. To help consumers better identify whether or not they have a carton of the recalled product, the recall notes that the "affected milk alternative is found in the refrigerated section, and has a use-by date of September 2, 2018." It should also be noted that the products were recalled from the following states, according to the notice:
Alabama
Arkansas
Connecticut
Florida
Georgia
Iowa
Illinois
Indiana
Kentucky
Louisiana
Maryland
Maine
Michigan
Minnesota
Missouri
Mississippi
North Carolina
Nebraska
New Jersey
New York
Ohio
Oklahoma
Pennsylvania
South Carolina
Tennessee
Texas
Virginia
Wisconsin
As of Thursday, one person has reported an allergic reaction, according to the FDA. Anyone who has one of the recalled milk products should either return it for a refund or throw it away. Consumers can also contact Blue Diamond at bluediamond.com or by phone at 1-800-400-1522 for more information, according to the notice.
Sources:
Almond Milk in 28 States Recalled for Containing Actual Milk
150,000 Containers of Almond Milk Have Been Recalled Because They May Contain Actual Milk
Join the Discussion