In her lawsuit, the 11-year-old student's mother claims that her daughter did not understand what changing her gender identity would entail–and that, by following educators' advice, she faced harassment and bullying.
---
A conservative legal group has filed a lawsuit against a California school district, alleging that education officials encouraged a fifth-grade student to "transition their gender identity" without first informing or seeking the parents' consent.
According to The Sacramento Bee, the lawsuit was field by the Center for American Liberty on January 6.
In their lawsuit, attorneys for the child's parents claim that, in 2021, their 11-year-old child told a school counselor that they were transgender. The counselor and other teachers then began referring to the student by a male name and male gendered pronouns.
When the child's mother found out, she "immediately sought answers" from the Chico Unified School District.
Shortly after the mother's intervention, the child "returned to identifying as a girl."
"If the school system thinks this is the law, then someone needs to stand up for our children and let them know how wrong and damaging it is," said the child's mother, Aurora Regino. "Our rights as parents do not stop as soon as we drop our children off at school."
Attorneys for Regino noted that the Chico Unified School District has a "Parental Secrecy Policy" that prohibits educators from disclosing information about their child's sexual orientation or gender identity to their parents.
Chico Unified School District Superintendent Kelly Staley has since maintained that the district has no such "Parental Secrecy Policy," despite the lawsuit's allegations and what has since been reported in the media.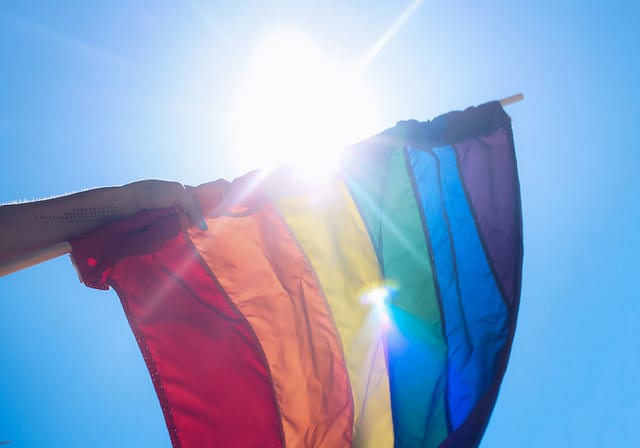 "While our legal counsel is currently reviewing the lawsuit, we can address the article's headline and assure our community that Chico Unified does not have a 'Parental Secrecy Policy,' nor do we ever try to change a student's individual identity," Staley said in a letter sent to district parents. "In regard to the lawsuit, we value our community and will thoroughly review and investigate any claims."
However, the Sacramento Bee notes that the California Department of Education has long maintained that state and federal laws protect transgender students' right to keep their gender identity private—even from their own parents.
"Disclosing that a student is transgender without the student's permission may violate California's anti-discrimination law by increasing the student's vulnerability to harassment and may violate the student's right to privacy," the Department of Education said.
"I brought it up with the principal and we had gotten in an argument over the phone over the fact that she was arguing it was law and I told her it's not a law, it's a law meant for discrimination. It's not a law to keep parents in the dark for very serious situations like this," Regin told Action News Now.
Regino said that she is supportive of her daughter, irrespective of her gender identity.
However, Regin alleges that her daughter did not fully understand what changing her gender identity entailed, and that her mental health deteriorated as she faced harassment and bullying from her classmates.
"I spent the last six months working my way up the chain of command within the district and not saying anything because I wanted them to make sure that this didn't happen to any more kids and to get the door closed on me each time and telling me it's the law, I just felt like somebody has to protect the children," Regino said.
"No matter what happens with this lawsuit, I just want this to stop," she said. "I want parents to voice their opinions and make sure this doesn't happen to any more kids."
Sources
California school district transitioned child without telling parent, lawsuit alleges
Mom suing Chico Unified over child's gender identity shares her story