A lawsuit settlement was recently reached between the Cambridge Central School District and retired employees over "changes made to their prescription drug benefits." According to the suit, which was filed back in January 2016 in the State Supreme Court of Washington County, there were a total of 24 retired workers included in the complaint. The retired workers filed the lawsuit after "the district's health insurance provider, the Washington-Saratoga-Warren-Hamilton-Essex BOCES Health Consortium Trust, dropped the more expensive Empire Blue Cross Matrix Plan" and switched "active employees to a less expensive plan."
---
A lawsuit settlement was recently reached between the Cambridge Central School District and retired employees over "changes made to their prescription drug benefits." According to the suit, which was filed back in January 2016 in the State Supreme Court of Washington County, there were a total of 24 retired workers included in the complaint. The retired workers filed the lawsuit after "the district's health insurance provider, the Washington-Saratoga-Warren-Hamilton-Essex BOCES Health Consortium Trust, dropped the more expensive Empire Blue Cross Matrix Plan" and switched "active employees to a less expensive plan."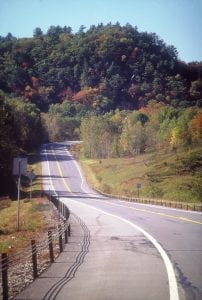 How exactly were the retired workers affected by the change, though? For starters, when the change was made, the employees were told that the "change would affect only the manner in which prescription drugs are purchased." For example, instead of the "retirees paying 100 percent of the cost of the drug and being reimbursed for all or a portion of the expense, they would pay a co-payment of $5, $10 or $25 per prescription, up to a 30-day supply." That co-payment is no longer eligible for reimbursement under the new plan.
As a result, the retirees filed the lawsuit, alleging the "district was violating the terms of their contract, which says that any changes to health insurance benefits must be negotiated." Throughout the lengthy litigation process, some plaintiffs have since withdrawn from the suit. At the time that the Cambridge Board of Education voted to settle the suit last month, there were only 19 plaintiffs remaining. It should be noted that while the district agreed to settle, it did so without admitting any wrongdoing.
As part of the settlement, the plaintiffs will be "enrolled in an insurance plan offered by BOCES retroactive to July 1, 2017." Additionally, the district will "reimburse employees who had already met the $6,250 lifetime maximum deductible for any out-of-pocket expenses made for prescription drug co-pays from July 1, 2015, through June 30, 2017, as a result of the change in health insurance plans," according to the settlement agreement.
As an added benefit of the settlement, the district agreed to create a pool, "capped at $64,000, which will reimburse the plaintiffs for their prescription drug co-pays." Each year the money put into the pool will decrease as retired employees pass away, and will "cease after the last person has died."
The plaintiffs will also continue receiving health insurance, "with their share of the cost determined by the terms of the contract at the time when they retired." According to the agreement, the retirees share of their individual premiums will range between zero and 10 percent.
Sources:
Cambridge school district settles lawsuit over retiree health care benefits