First Nations leaders claimed that Canada's now-defunct system of residential schools caused the irreversible and irreparable loss of indigenous languages, cultures, and customs.
---
Canada will pay an estimated $2 billion to settle a series of lawsuits seeking reparations for irreparable damage to the country's indigenous peoples.
According to The New York Times, the proposed settlement must still be approved by a court before damages can be disbursed.
"Canada spent over 100 years trying to destroy our languages and cultures through residential schools," Chief Rosanne Casimir of Tk'emlúps te Secwépemc said in a statement. "It is going to take incredible efforts by our nations to restore our languages and culture — this settlement gives nations the resources and tools needed to make a good start."
The initial lawsuit, notes the Times, was filed in 2012 by 325 First Nations organizations.
The complaint had sought compensation for what First Nations leaders characterized as irreversible and irreparable injuries to indigenous languages, and cultures.
The class action largely relates to Canada's system of residential schools, which educated thousands of Native students between the late 19th century and early 1990s.
Before the system's abolishment, students were often compelled—sometimes by threat of violence—to conform to abandon their cultural practices. In many cases, children were forbidden to speak indigenous languages and practice longstanding traditions.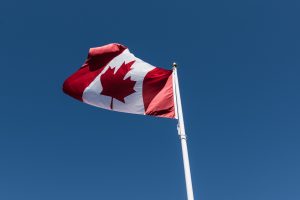 When families refused to send their children to residential schools, government officials and church figures would sometimes forcibly relocate students against their parents' wishes.
The New York Times reports that recent evidence suggests that living conditions in residential schools could be deadly. In 2021, investigators uncovered the remains of at least 215 students outside the former Kamloops Indian Residential School in British Columbia, a province in Western Canada.
Similar searches at other residential schools have uncovered other suspected mass graves.
Students are believed to have died through a combination of disease, malnutrition, neglect, accidents, and violence.
"The residential school settlement left a lot of unfinished business," said Indigenous Relations minister Marc Miller, the Indigenous relations minister. "One part of that was the very legitimate argument by the plaintiff was that there was a collective type of damage to language, culture and heritage and that devastation that was caused by successive government policies."
Miller told the New York Times that he believes the Canadian government decided to settle the lawsuit rather than risk taking the case to court in a potentially "adversarial" environment.
"Get around the table, figure out how we move forward and figure out how we put in place financial resources," Miller said of the government's decision. "Not that they can completely replace the harm that was done—far from it."
Sources
Canada Settles $2 Billion Suit Over 'Cultural Genocide' at Residential Schools
Canada settles residential schools lawsuit for $2.8bn
Canada settles residential school reparations class-action lawsuit