The state recently enacted a law that would make it more difficult for most residents to obtain certain "high-powered" firearms, as well as high-capacity magazines.
---
A local Illinois judge has issued a temporary injunction preventing the state's recently-enacted ban on the high-powered firearms and high-capacity magazines from being enforced against specific residents and a collection of licensed weapons dealers.
According to The Chicago Tribune, the Effingham County court's ruling was prompted by a lawsuit filed by attorney Thomas DeVore this past week.
DeVore, who had earlier lost the race for the state attorney general's office, argued that the weapons restriction violates the Illinois constitution's due process and equal protection clauses.
In his ruling, Effingham County Judge Joshua Morrison opined that DeVore's filing could succeed if it is pursued.
"The Court finds that plaintiffs have shown a likelihood of success in relation to the equal protection clause of the Illinois Constitution," Morrison wrote in an 11-page ruling.
Morrison further observed that the state legislature may not have had ample time or opportunity to determine whether there was any better way to control access to high-powered firearms.
"Due to the speed with which this bill was passed, the effect to protected classes could not have been considered, nor could the legislature have studied if this was the least restrictive way to meet their goal," Morrison wrote.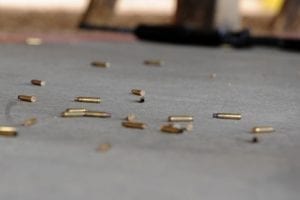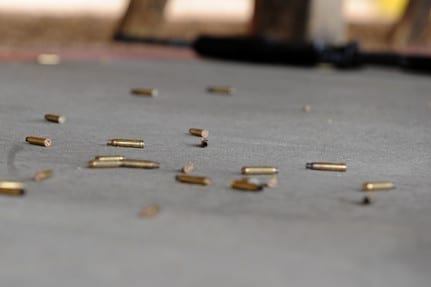 However, the ruling only affects an estimated 850 Illinois residents named as plaintiffs in the lawsuit, as well as four licensed firearm dealers.
Shortly after the ruling, DeVore told the Chicago Tribune that he was pleased with the court's ruling.
DeVore also said that he, "like many people in the state of Illinois, have had enough of this."
"If the General Assembly wants to pass a law then do it in the wide open, don't do it like thieves in the night and let everybody know what they're doing and see what they're doing and give them a chance to participate," DeVore told the Tribune. "And I think that's what the judge was trying to say and I look forward to this case as it continues."
The Effingham County court's ruling has already been decried by Democratic state leaders, including Illinois Gov. J.B. Pritzker.
"It is the initial result we've seen in many cases brought by plaintiffs whose goal is to advance ideology over public safety. We are well aware that this is only the first step in defending this important legislation," Pritzker said in a statement.
"I remain confident that the courts will uphold the constitutionality of Illinois' law, which aligns with the eight other states with similar laws and was written in collaboration with lawmakers, advocates and legal experts," the governor added.
Sources
Downstate judge temporarily blocks Illinois gun ban from being enforced on plaintiffs in lawsuit
Illinois Passed a Sweeping Ban on High-Powered Guns. Now Come the Lawsuits.