Car accidents can be devastating, particularly if you suffer a personal injury. Getting the right personal injury attorney is key to getting the best compensation.
---
Having a car accident is something that everyone dreads. It is a hazard of driving and every time we take to the road there is always the possibility of a bump or scrape or more serious accident. It may be that we are driving with due care and attention and well within the speed limit and, of course, that does minimize our risk of accidents but there is still the chance that a third party is not as vigilant. They may be driving carelessly and without thought for others, they may be in a hurry or they may be showing off to their passengers, and through no fault of our own, we become involved in an accident. Accidents happen and can be our fault or the fault of a third party.
In the instant that you have an accident, there is a feeling of panic and disbelief and then afterwards, an overwhelming sense of relief that you have survived. You check that your passengers are all OK and you may then be very dazed and confused but at that point you have to try to keep a level head and help anyone else involved in the accident, the other party or parties may be more seriously injured. You may need to call for the emergency services but what is important is that you should never leave the scene of an accident. Take steps to warn other drivers, minimally, you can use your hazard warning lights. Take photographs if you can and take license details of all involved. You should also swap insurance details if you can.
It is then time to assess the material damage and fortunately if you are fully insured, your material damage should be covered as should the damage to the third party's vehicle. You are able to put all of the details in the hands of your insurance company for them to finalize fault vs. non-fault details. Arrangements should then be made to have your vehicle repaired and if your insurance permits, you may have access to a rental car.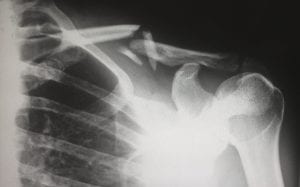 Personal injury however is not covered as part of your vehicle's insurance and it is up to the injured party to pursue that separately. To do that they would normally employ the services of a personal injury attorney in Vancouver BC who would attempt to pursue the other party and personal injury claims can be made if your injury has been caused by another person's negligence. A personal injury lawyer will require details of your injury and will then pursue a financial settlement on your behalf.
If you live in Vancouver, how would you go about finding a Personal Injury Lawyer?
You may want to ask locally in Vancouver for some recommendations if you can, you can use local social media pages and advertisements in the local press may also be a useful way to find someone who has a reputation locally.
Internet searches may also provide some local contacts in Vancouver.
Whatever search method you use, it will be important for you to find the Personal Injury Lawyer that is right for you, someone with whom you can work and someone that has the experience that you require to pursue your particular claim.
So how do you find a suitable lawyer?
If you are in Vancouver, it would be sensible to have your lawyer based there too as it would allow for an easy commute to and from their office.
Personal Injury claims are not as easy as some people would have you believe and if a lawyer tells you that there will be a guaranteed outcome for you, that could be a red flag as evidence has to be assessed before any form of determination can be made. You will require medical evidence and photographs may also help your circumstances. Your lawyer should be able to give you a reasonable assessment, especially if he or she comes with a raft of previous experience but there are no guarantees and this should be made clear to you from the outset.
The fee structure should be transparent and the terms and conditions should be set out in writing so that there will be no misunderstandings along the way.
You should look for a lawyer who is willing to spend a bit of time with you, someone who can allay your fears and be prepared to answer your questions, you should not be made to feel that your questions are unimportant, after all this is your claim, your lawyer is only facilitating it for you.
Like everything, not all lawyers are equal, some will have experience in your type of claim and others will not. It is always good to find a lawyer who has been through your process before as he/she will be able to preempt any possible pitfalls. An experienced lawyer will also know at which point to settle the claim, that is important to maximize the compensation payable.
You may also want to ask how many clients they are working with as too many clients will mean less time to spend with you on your claim. A lawyer who is too busy can be 'stressed' most of the time and will potentially be looking for shortcuts to minimize his/her workload, and for you, that is not good news!
Before signing on the dotted line, check out the reviews. Most legal firms are represented online and as such will have received reviews. Try to obtain a measured view and do not overly focus on the poor reviews or for that matter the glowing reviews.
Many people do not think too carefully about their choice of lawyer and often will just accept the offering from their insurance company; but if you hope to obtain the best possible settlement for your injury, your lawyer is important. He/she has to be passionate about pursuing your claim especially if you have a very serious injury which renders you unable to fulfill duties that you previously managed.