A Chester County family is suing SoCal Herbal Remedies after Caleb Sturgis, 25, took kratom, an herbal supplement, and died.
---
The family of Caleb Sturgis, 25, recently filed a wrongful death lawsuit against SoCal Herbal Remedies after he took legal herbal supplements in 2018 and died. Attorney's representing the family said "SoCal's supplement, kratom, was responsible for Sturgis' death," which is the same conclusion the Chester County Coroner's Office came to late last summer. According to the coroner's report, Sturgis died from "acute mitragynine intoxication."
It's important to note that Sturgis, a West Bradford resident, "was not the only local death attributed to the supplement." In fact, Ryan Jones of Caln Township died of a similar cause, according to authorities.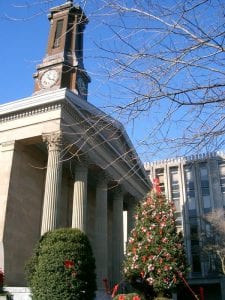 For those who don't know, Mitragynine is the "predominant alkaloid produced by the southeastern Asian plant Mitragyna speciosa, which is commonly known as kratom." While it is legal to use and buy kratom in Pennsylvania, it is unregulated. Supporters of the supplement argue it boasts benefits such as "pain relief and addiction to opioids," though the Food and Drug Administration (FDA) and the Drug Enforcement Administration (DEA) have both expressed concerns. In addition to kratom, the supplement also goes by the following names: Biak, Ketum, Kakuam, Ithang, and Thom.
When commenting on kratom, attorney Robert Mongeluzzi, the lawyer representing the Sturgis family, said:
"Kratom kills, and Kratom killed Caleb Sturgis, according to scientific medical testing and the Chester County Medical Examiner. If Caleb had not been seduced by the misleading and unproven claims of the Kratom industry, this incredible young man would be alive today."
Mongeluzzi added, "Those responsible for (Caleb's) death must now be held accountable, and the Sturgis family is determined to do all it can to prevent other deaths caused by Kratom."
When chiming in on the effects of kratom, Chester County Coroner Christian VandePol said:
"Unfortunately, there is little research available on kratom. These deaths obviously raise our level of concern, however, and I encourage health care providers to be on the alert for its use in our community."
The suit is seeking a jury trial, as well as punitive and compensatory damages. At the time of his death, Sturgis, who was deaf, was employed as a "care manager with an organization that offered behavioral and developmental support to deaf people." According to his obituary, he is remembered by friends and family for his "curiosity, love of his family, and passion for the family's dogs and cats." His obituary further stated:
"His brightly burning candle kept him awake long into the night, enjoying long late-night chats on a thousand different topics. That flame that shone so bright blew out too early."
Sources:
Chesco Family Suing Herbal Supplement Maker For Wrongful Death
Chester County family sues herbal supplement distributor over death of son