The two Ukrainian Village plaintiffs claim that the city is neglecting zoning laws in its plan to house up to 200 migrants in a disused industrial building.
---
Two Chicago residents have filed a lawsuit challenging the city's plans to open a new migrant shelter in a West Town neighborhood.
According to CBS News, the lawsuit was filed earlier this week in Cook County Circuit Court. It claims that Chicago's plans to house as many as 200 migrants at an old industrial building near the intersection of Western and Grand avenues constitutes a wrongful use of the mayor's emergency powers to waive zoning laws.
The complaint also suggests that a sudden increase in migrants could pose unprecedented health and safety risks to local residents.
CBS News notes that, since last August, more than 19,000 new asylum-seekers have arrived in Chicago. Thousands of these migrants have been living in police stations, or on the premises of O'Hare International Airport while awaiting spaces in city-run shelters.
The two plaintiffs—identified by Block Club Chicago as James Cole and Danielle Roberts—both own homes near the site of the proposed emergency shelter. Together, they say that the city's plans violate their due process rights to provide comment on municipal initiatives and are asking that Chicago delay the opening of the facility until officials comply with existing zoning laws and construction regulations.
Block Club Chicago reports that the migrant shelter proposal has generated intense controversy, with residents of West Town and its Ukrainian Village neighborhood divided over the proposal.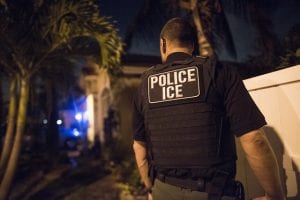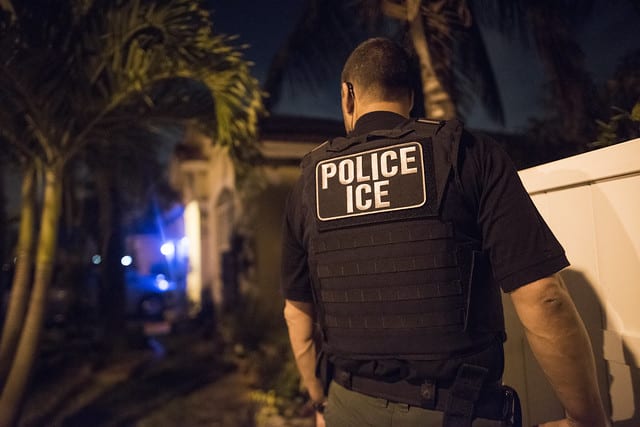 The City of Chicago had, at first, intended to send single men to the shelter. Following complaints from residents, Deputy Mayor Beatriz Ponce de Leon said that plans had been amended and that the shelter would instead house families with children.
Neal McKnight, an attorney for the two plaintiffs, told Block Club Chicago that the city does not appear to have carefully considered the impact of the proposal upon the lives of either residents or migrants.
"Really, the big problem is that there's no control in place," he said. "You know, we don't know how many bathrooms are there. We don't know how many showers are going to be there."
Last year, Illinois Gov. J.B. Pritzker announced an emergency disaster proclamation to provide additional resources to asylum-seekers being sent to the state.
However, the plaintiffs have raised concerns that Chicago may be overreaching in its attempts to accommodate migrants.
"Really, what we're asking the court to decide is, 'Does the governor mean that we're going to suspend the zoning regulations or the building code or whatever else you want to apply to it?'" McKnight said. "Our position is that if the governor had meant to do that, the governor would have put it in the emergency proclamation or entered an executive order."
Sources
Chicago migrants: West Town residents file lawsuit to delay shelter opening
Gov. Pritzker Issues Disaster Proclamation to Unlock Resources to Assist Asylum Seekers
Ukrainian Village Neighbors Suing Mayor, City Officials To Block Migrant Shelter
West Town residents sue Chicago over possible migrant shelter in industrial building