Earlier this week, HGTV's Chip and Joanna Gaines, the stars of 'Fixer Upper,' agreed to a settlement with the EPA after the agency accused the couple of "improper use of lead-based paint in their renovations." According to the agreement, the couple, "who do business as Magnolia Homes," will pay $40,000 in order to avoid having to pay a whopping $556,000 in fines.
What exactly did the couple do wrong, though? Well, according to a statement posted on the EPA's website, the "activities of Magnolia and similar renovation firms came to EPA's attention from their depiction on popular television shows…Magnolia's renovations were depicted on the HGTV series 'Fixer Upper' and regularly viewed by well over 3 million households." The statement added:
"Magnolia engaged in home renovations conducted without adequate lead paint protections as depicted on the television program Fixer Upper."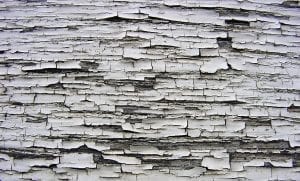 In the EPA's report, the agency referred to footage that aired throughout "several seasons of 'Fixer Upper'" and noted that an investigation found "evidence of noncompliance at renovations of 33 properties." After discovering the noncompliance, the agency reached out to Magnolia Homes to discuss it's "concerns about the company's compliance." Fortunately, from the get-go Chip and Joanna Gaines were open to fixing the situation and "took immediate steps to ensure compliance with agency rules and regulations."
In fact, since the EPA contacting the company about its compliance issues, Magnolia Homes has "looked for ways to make a concrete difference in its local community." The agency noted, "Magnolia also sought to improve the public's appreciation for the serious hazards of lead-based paint contained in older homes and the precautions necessary to reduce those hazards."
To further cement Magnolia Home's commitment towards raising public awareness about the hazards of lead paint, the Gaines' couple began discussing the topic in a few of its episodes. For example in an episode that aired March 21, 2018, "Magnolia spoke about lead-based paint…and depicted some of the steps renovation firms must take to minimize those hazards…During and after the broadcast of that episode, Chip Gaines sought to amplify the message about lead-based paint safety with messages to his Twitter followers about the importance of using a professional's help to check for lead paint and a link to a website with information about lead safety…"
As part of the settlement, Magnolia Homes is required to "produce and release an educational video highlighting the dangers of lead-based paint within 90 days." Additionally, the company also plans on spending "$160,000 on a lead-abatement project in their hometown of Waco, Texas" that will "reduce the risk of exposure to lead-based paint in at-risk residences by replacing windows and doors, removing lead-based paint and dust, and replacing lead-based paint surfaces and fixtures, among other chores," according to the agreement.
Sources:
'Fixer Upper' Couple Chip & Joanna Gaines Reach $40,000 EPA Settlement For Lead-Based Paint Violations
Chip and Joanna Gaines reach settlement with EPA for alleged lead paint violations on 'Fixer Upper'
Join the Discussion