Last year, the city of Hampton was hit with a wrongful termination lawsuit by a former employee, and now the city is moving to have the suit dismissed.
---
A lawsuit was filed against the city of Hampton last year over allegations of wrongful termination and racial and gender discrimination. According to the lawsuit, which was filed by a former city director, the employee's termination was "based in part of baseless innuendo that he engaged in an affair with an employee from his department.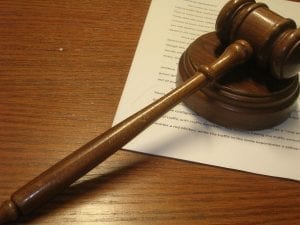 The employee was Kevin Myers. He worked for the city's Parks, Recreation, and Leisure Services but was fired back on September 24, 2018. Prior to his termination, he was the center of a protracted investigation that lasted several weeks. During that time, he was "surveilled without his knowledge," according to the suit.
Myers, who is black, alleged in his suit that he was "treated differently, disciplined and ultimately fired based on his race and gender for alleged behaviors, while white male and female city employees accused of similar acts were allowed to keep their jobs." In June 2018, he was placed on administrative leave and suspended for a month without pay soon after. In the fall, he was fired, and in his place, the city hired a "white male who had less experience than Myers for the director role. 
Back in July, the city of Hampton filed a motion to dismiss the lawsuit, arguing the "case is insufficient to claim gender and/or race discrimination as the basis for firing Myers." Additionally, the motion states that "the chaos, issues with communication and ability to lead were also factors that led to his separation." It should be noted that Myers was in charge of managing more than 70 employees in his department.
What happened, though? What prompted Myers to file his lawsuit in the first place? It began back in August 2016. Myers was hardly in his position for eight months when "some city employees initiated an investigation into an alleged inappropriate relationship with a staffer in his department, and sent an anonymous letter to City Manager Mary Bunting," according to the complaint. Myers pushed back against the letter and claimed he was being harassed. He also denied the affair.
City Manager Mary Bunting proposed dismissing Myers by July 3, 2018, due to "criminal, dishonest, improper and other conduct prejudicial to the interest of the City." In a letter to Myers, she said, "it was brought to her attention that it appears that you are having an inappropriate relationship with a subordinate employee." Bunting further stated, "there is no policy against fraternizing in the workplace, but the entire situation, perception of an inappropriate relationship, and the negative impact to the department caused her to question his ability to manage the department."
In a June 21, 2018 letter, Myers responded to Bunting and denied the affair. He called the accusations "baseless innuendo" and noted, "a full 21 months have expired since the initial false report." His note added "the city did not have any evidence of anything inappropriate of a sexual or intimate nature," and said, "during the times and days stated, there is nothing to substantiate or corroborate the drawing of such conclusion." 
His letter didn't help his cause, as he was suspended without pay for 30 days. In doing so, the city cited what it called "his failure to address this has created (dissension) within your department … I have concerns on your ability to effectively lead the department." 
Sources:
Former Hampton director sues city for wrongful termination, discrimination and accusing him of having an affair with an employee.