Accidents are an unpleasant fact of life. However, the legal system is available to help accident victims return to wholeness.
---
Given the number of cars and drivers in Scotland and the U.S., it is no surprise that accidents happen frequently in these countries. 
The latest data shows that nearly 6,500 road accidents were reported in the past year in Scotland alone and many times more in the states. This number doesn't even take into account other accident cases such as slip and fall, workplace incidents, and medical malpractice.
Fortunately, Scots law grants accident victims the right to compensation for injuries sustained due to the negligence of others. Firms such as Scot Accident Claims can help.
This article shows the differences in claims procedures between Scotland and the United States.
All you have to do is make sure that your case is strong enough to make a claim.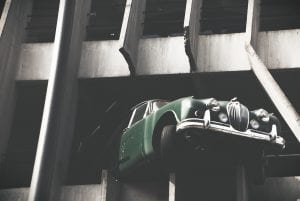 Where Should I Make a Claim?
The United Kingdom is composed of three countries and a province: England, Wales, Scotland, and Northern Ireland. 
Unlike England and Wales, Scotland has a distinct legal system. You must be aware of specific differences, particularly with regards to where you make a claim.
If you sustained the injury within Scotland borders, you have to file the claim to the Sheriff Personal Injury Court. You will also need to work with a Scottish solicitor firm with lawyers who are well-versed in Scots law. If in the U.S., you would want to look for a work comp injury lawyer for work-related accidents.
Nevertheless, you are not required to conduct business with your solicitor in Scotland if you don't live in the country. You will have the option to communicate with your lawyer remotely through the post, telephone, or email.  
However, you will still need to attend the hearing in person if your personal injury case comes to court. 
It is standard practice and is nothing to be intimidated about, but having the presence of a competent and aggressive personal injury solicitor to guide you is a significant relief. 
What Evidence Must I Present?
The most important thing that you need to prove is that you sustained the injury without fault of your own. You will also need to show evidence that there is somebody responsible for the injury of whom a claim can be made. The compensation will be retrieved from that person or their insurance company.
You must then show that he or she had the duty to prevent the accident or could have taken measures to avoid the incident.
In these type of claims, it is not always easy to establish that someone was at fault. That is why it is imperative that you hire an expert personal injury solicitor to help you gather evidence, witness statements, and official documents. 
How Much Money Will I Get?
The compensation personal injury victims receive varies from case to case. They usually go for thousands to hundreds of thousands of pounds.
At any rate, personal injury lawyers should be your first port of call after getting the necessary medical attention. We recommend that you talk to a qualified solicitor to get a reliable assessment of the possible compensation for your case. 
Always be cautious of people who make promises to earn you thousands of pounds in compensation without even assessing your case. Only talk to solicitors who are qualified and have proven track records.