Freelancing used to be something people did to fill in gaps in employment. While it can certainly be that, it's also a career path in itself.
---
Freelancing is not an experiment anymore but rather a fully credible opportunity to change the course of your career. According to one report, almost 60 million American workers are freelancing already. It's a huge figure that clearly shows the influence of freelancing on the modern workforce.
Now, the real question is what makes freelance work so popular these days. There is more than one answer here, so let's see the practical benefits of joining this professional group:
Workplace flexibility allows freelancers to work from wherever they want. 
They are also free to choose clients based on their own demands and preferences. 
Freelancing is a valuable source of side income, but it can even become a full-time job.
It helps you to achieve the highest level of work/life balance.
The privileges of freelancing are obvious, but how do you start your own freelance business? Keep reading as we are about to show you five simple ways to do it.
Define Your Goals
You don't start a freelancing career before determining your business goals. What do you want to achieve this way? Is it to grow the network of professional connections, experiment with alternative projects, or create a new full-time job for yourself?
In each case, you have to prepare well and think about the schedule. If you want to be a part-time freelancer, you can probably do it after your daily work. But if you want a full-time commitment, you also need to consider leaving your current job.
If this is your goal, be careful about the money – can you handle the transition smoothly? How long will it take you to start earning enough? These and many other questions are very important, so make sure to answer them before you join the freelancing game.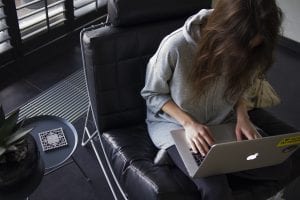 Set the Price
The next thing you must think about is the price of your services. How much do you plan to charge clients? If you don't have a clue, you better prepare by analyzing competitors. For instance, freelance content creators can check out the prices of the best essay writer or the best dissertation services.
At the same time, you must prepare to work highly professionally, which means you shouldn't go too far away from your basic niche. Studies reveal that over 60% of freelancers specialize in 2 to 3 talents. Keep this in mind and stick to your biggest qualities because it's the only way to attract clients and earn positive reviews. 
Create a Website to Present Portfolio
Every freelance worker needs an excellent online presence to show potential clients his/her professional authority. First of all, a site needs to contain contact information along with the general description of your academic background and employment history.
You also have to pay special attention to the portfolio and present the most successful projects. For example, a graphic designer can take advantage of the website to display a whole series of products: images, illustrations, infographics, videos, etc. That way, potential partners don't have to guess what you do and how you do it.
If possible, try to get a review on prominent industry websites. Everyone is doing it because people tend to trust other users more than brands, professionals, or organizations. This is exactly why you have content pages such as Ultius review, ukessays review, and GradeMiners review – each agency wants an independent analysis to support its business claims.
Join Freelancing Platforms
Another useful tip for first-time freelancers is to give their careers a brand new boost by joining some of the popular freelancing platforms. These are basically marketplaces for employers and professionals looking for mutual cooperation. 
The most interesting platform is certainly Upwork, a community gathering over 10 million freelancers from all over the globe. You can find it all there, from content creators to architects and engineers. Every Upwork client can see your resume and job success score, which means that the best freelancers attract more clients. 
The same goes the other way around since you also get to see clients' reviews and learn what other freelancers said about them. That way, you can filter potential clients and choose only the ones who proved to be fully credible and reliable.
Take Advantage of Social Media
We live in the age of social media and you should definitely use it to your advantage to promote your freelance business. It will grant you additional exposure and improve your online discoverability in general. 
As a serious professional, you must create a LinkedIn account and keep it fresh by posting interesting content. Besides that, platform selection depends on your skills. For instance, freelance designers need Instagram to post images of their visual products. Therefore, you should choose networks cleverly and save time only for social media channels which can really get you closer to potential clients.
Conclusion
Freelancing is attracting more people every year due to its incredible flexibility and versatility. You can turn it into a precious source of side income, but there is also the opportunity to become a full-time freelance professional who works independently.
In this article, we explained five ways to launch your own freelancing business and become a super-successful professional. The process is not easy, but it's extremely rewarding, so do your best to become a standout freelancer!