Documents released in the consolidated Cleveland litigation are damaging to opioid distributors.
---
Internal documents from opioid distributors released in Cleveland are shocking to some.  Back in May 2008, Victor Borelli, a national account manager for Mallinckrodt, told Steve Cochrane, the vice president of sales for KeySource Medical, a wholesale drug distributor based in Ohio, to check his opioid inventories and "[i]f you are low, order more.  If you are okay, order a little more, Capesce?"  Then he added sarcastically, "destroy this email…Is that really possible? Oh Well…"
In January 2009, Borelli told Cochrane that 1,200 bottles of oxycodone 30 mg tablets had been shipped.
"Keep 'em comin'!" Cochrane replied. "Flyin' out of there.  It's like people are addicted to these things or something.  Oh, wait, people are…
Borelli said, "Just like Doritos keep eating. We'll make more."  He also had allegedly referred to his position responsibilities as "ship, ship, ship."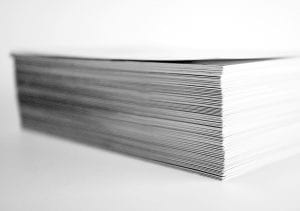 In the consolidated Cleveland case currently underway against those allegedly responsible for the opioid crisis that has taken so many lives, those excerpts are quoted in a 144-page plaintiffs' filing that includes documents released pertaining to distribution orders.  The filing also includes 1,000 of pages of documents unsealed by a judge's order.  In their motion, the plaintiffs describe some drug company employees as "driven by profits and undeterred by the knowledge that their products were wreaking havoc across the country."  A Drug Enforcement Administration (DEA) database also released this month revealed that the companies had flooded the market with 76 billion oxycodone and hydrocodone pills from 2006 through 2012.
In a statement, a spokesperson for Mallinckrodt to the documents released, "This is an outrageously callous email from an individual who has not been employed by the company for many years.  It is antithetical to everything that Mallinckrodt stands for and has done to combat opioid abuse and misuse…[The company] has for years been at the forefront of preventing prescription drug diversion and abuse and has invested millions of dollars in a multipronged program to address opioid abuse."
At Cardinal Health, one of the nation's largest drug distributors, then-CEO Kerry Clark in January 2008 wrote in an email to Cardinal senior officials that the company's "results-oriented culture" was perhaps "leading to ill-advised or shortsighted decisions," according to the filing.
In a deposition earlier in 2019, Cardinal Health counsel Jennifer Norris was asked whether the company wants to "ensure that it does what it can to prevent the public from harm?"  She responded, "I don't know that Cardinal owes a duty to the public regarding that."
In the previous 18 months, Cardinal had been hit with nearly $1 billion in "fines, settlements, and lost business as a result of multiple regulatory actions," it states further, adding, "On Aug. 31, 2011, McKesson Corp.'s then-director of regulatory affairs, David B. Gustin, told his colleagues he was concerned about the 'number of accounts we have that have large gaps between the amount of Oxy or Hydro they are allowed to buy (their threshold) and the amount they really need.'  This increases the 'opportunity' for diversion by exposing more product for introduction into the pipeline than may be being used for legitimate purposes."
Gustin had allegedly stated to his colleagues "need to get out visiting more customers and away from our laptops or the company is going to end up paying the price…big time."
Another McKesson regulatory affairs director responded, "I am overwhelmed.  I feel that I am going down a river without a paddle and fighting the rapids.  Sooner or later, hopefully later I feel we will be burned by a customer that did not get enough due diligence."
However, McKesson spokesperson Kristin Chasen, responded in a statement. ""For decades, McKesson has consistently reported opioid transactions to the DEA.  We have also invested heavily in further strengthening our anti-diversion program…The allegations made by the plaintiffs are just that — allegations.  They are unproven, untrue and greatly oversimplify the evolution of this health crisis as well as the roles and responsibilities of the many players in the pharmaceutical supply chain."
Sources:
Internal drug company emails show indifference to opioid epidemic
No obligation to the public, opioid distributor tells lawyer