The statute of limitations has long since passed, but Donald Asbee thinks he has a way to hold the church accountable.
---
A lawsuit has been filed in Dauphin County, Pennsylvania, against the Catholic Diocese of Harrisburg.
Like other clergy abuse complaints, the allegations aren't fresh. Donald Asbee, now 67, claims to have been repeatedly raped by two priests. The abuse began decades ago, starting when he was only 9 years old.
And, as PennLive.com notes, the statute of limitations restricts any legal action Asbee might take.
But his lawsuit is straightforward. It names two priests—Raymond Dougherty and Walter Sempko—as his abusers. According to Asbee, the abuse was omnipresent and scarcely concealed—it happened in the priests' offices, the church's choir area and even the confessional.
However, both men have long since passed away. Listed as defendants in their stead are Bishop Ronald Gainer and former Bishop Kevin Rhoades.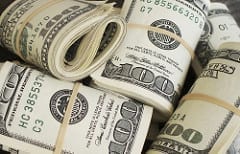 Asbee's lawsuit, though, adopts a novel strategy. He's not necessarily suing the diocese for failing to protect him from abuse—rather, he's hoping to hold the church accountable for not meeting its obligations to an active member of a parish church.
PennLive.com says Asbee's suit is the second attempt to sidestep the statute of limitations in recent years. That's because the statute is, in a great many ways, the biggest hurdle for persons seeking justice for long-ago abuse.
Under Pennsylvania's existing law, victims must pursue criminal cases by age 50. If they want to sue, the complaint has to be filed by 30.
So Asbee's suit—rather than explicitly demanding recompense for molestation—accuses the diocese and its leadership of conspiracy, fraud and constructive fraud. Asbee's demanding punitive damages.
"This is a message the dioceses recognize," Asbee's attorney, Richard Serbin, said last week. "When they have to pay out of their funds. It's something they care about."
Asbee, notes PennLive.com, asserts he had a "confidential relationship" with the church. Along with being an ordinary parishioner, Asbee was also an altar boy. Because he had additional duties, Serbin said, the church was obligated to protect him from employee-instigated abuse.
"Don was an altar boy," Serbin said. "Don assisted in chores of the church. He took private tutoring. There was more than just being a member of the church. He attended altar boy training."
A spokesperson for the diocese, Mike Barley, told news media it would be inappropriate to comment since church is or was still in the process of reviewing the complaint [as of late July].
"To be clear, the actions alleged in this complaint took place long before Bishop Gainer's tenure in Harrisburg," Barley said. "Bishop Gainer has been open and transparent with regard to priest-child sexual abuse and had no knowledge of the priests mentioned in this lawsuit's actions until research was conducted during the grand jury process."
The diocese purportedly offered to settle with Asbee for $176,800, but he and his attorney shot down the offer.
"Would you accept $176,800 for two men to repeatedly rape your child or grandchild?" Serbin asked. "Would you think that sum is fair?"
Sources
Lawsuit against Diocese of Harrisburg seeks to sidestep expired statute of limitations
New clergy abuse lawsuit against Harrisburg Diocese tries different strategy