Women reported vomit-covered floors, moldy food and constant solitary confinement.
---
A U.S. district judge has ruled against an Atlanta-area sheriff, demanding that Fulton County Jail improve its conditions and reconsider its treatment of mentally ill inmates.
The decision, cast by Judge William Ray last week, mandates an additional hour of recreation time for female prisoners in Fulton County. Ray's also instructed Sheriff Theodore Jackson to give inmates two additional hours of free time each day.
Jackson must also come up with a plan to keep cells clean, along with another to provide "therapeutic activities" for detainees.
In trial, attorneys representing the county's female inmates showed Judge Ray photographs of conditions in Fulton County Jail. The pictures showed cells with cracked paint, bare-metal beds and blankets dumped on wet floors.
Other images captured the depredations on everyday life—canteen meat with mold spots, shower mats covered in grime, scum and muck. Dirty showers, clouded mirrors and feeding slots coated in thick rust.
Ray called the conditions clearly "repulsive," while some women say they were forced to endure so much they developed mental problems as a result.
"It's something that's got to be remedied and remedied immediately," Ray said.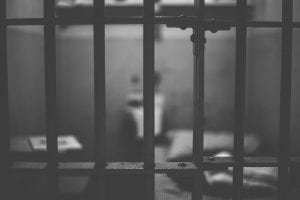 Attorneys for the Southern Center for Human Rights and the Georgia Advocacy Office had also asked Ray to require that the 30 to 40 mentally ill women incarcerated at Fulton County Jail be allowed to leave their cells for at least four a days, five days per week.
Ray says the sheriff must begin oblige the request within 30 days, with exceptions only made for detainees who pose "an immediate and substantial risk" of harming themselves or others.
SCHR attorney Sarah Geraghty said the Center's pleased with Ray's ruling.
"The extreme and extended isolation imposed on women at the jail and the appalling conditions there have long been a recipe for disaster," Geraghty said. "This order is probably going to save someone's life."
According to the Atlanta Journal-Constitution, the Sheriff's Office released a statement pledging "to continue to cooperate to the letter of the law." It also says it's "fully committed to the care of all persons in custody."
But during closing arguments, Geraghty was quick to point out that she and the SCHR had complained of inadequate conditions at the south Fulton jail nearly a year ago—a time when inspections reported vomit-covered floors, toilets leaking feces and blood-covered clothes.
Mentally ill inmates were subjected to particularly harsh conditions, kept in isolation and rarely let outside their cells.
The Southern Center for Human Rights noted that many of the county's female inmates weren't charged with or convicted of particularly heinous crimes—many were serving time or awaiting trials for petty and non-violent misdemeanors.
"It is unacceptable in our modern era to isolate anyone with a psychiatric disability in prolonged solitary confinement," Geraghty said. "But to keep women charged with low-level misdemeanors in these wretched conditions for months on end is pointless and cruel."
Sources
Judge to Fulton: Fix repulsive jail conditions for mentally ill women
Judge orders improvements at county jail in Georgia
Judge orders injunction against South Fulton jail
Lawsuit: Conditions horrific for women at south Fulton County jail