Activists say the ruling is a big step forward, but that there's still much work to be done.
---
A federal judge has reaffirmed transgender rights in North Carolina, saying people have the right to use whichever public restroom best matches their gender identity.
Judge Thomas Schroeder approved the settlement last Tuesday. Made between the state's Democratic governor and a group of transgender plaintiffs, the consent decree covers restrooms in many state-owned buildings.
In return for having the state recognize their rights, the plaintiffs have agreed to drop the lawsuit.
"The importance of this cannot be understated," said Lambda Legal attorney Tara Borelli, who worked on the case. "It is about nothing less than the ability to enter public spaces as an equal member of society.
"Nationally, this decree sends an important signal that targeting transgender people for discrimination is unacceptable," she added.
According to the Associated Press, the settlement explicitly stipulates that there's nothing in existing state law which can be interpreted to "prevent transgender people from lawfully using public facilities in accordance with their gender identity," at least within buildings owned or operated by the state.
It's the last step in a years-long effort by LGBT activists to topple North Carolina's infamous "Bathroom Bill." Inspired by a Charlotte city ordinance, the state passed a House resolution defining sex as strictly biological.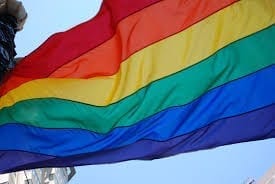 The law—approved as HB2—required separate restrooms for each biological sex, with gender identity and preference rendered irrelevant.
Critics of the bill cast the 'Bathroom Bill' as fundamentally unconstitutional.
"Using facilities that match one's gender identity is a basic necessity for full participation in society, and this order's confirmation that transgender people can do so is an important victory," Borelli said. "Being able to safely navigate everyday life when you set foot outside your home is not a luxury."
Lead plaintiff and transgender University of North Carolina employee Joaquin Carcano expressed relief at the settlement.
"After so many years of managing the anxiety of HB2 and fighting so hard, I am relieved that we finally have a court order to protect transgender people from being punished under these laws," Carcano said. "This is a tremendous victory but not a complete one."
The 'Bathroom Bill' was met with staunch resistance form LGBT activists as well as the federal government. Under former President Barack Obama, the Justice Department launched a lawsuit against North Carolina, aimed at striking down the bill. While a later revision of the law removed its most controversial features, it also prevented local anti-discrimination statutes from going into effect until at least 2020.
Carcano said that North Carolina's restriction on new anti-discrimination laws "remains devastating."
And the American Civil Liberties Union, a co-plaintiff in the case, said the settlement does nothing to challenge or overturn the legality of the original law.
Sources
Agreement affirms North Carolina transgender restroom rights