Jack Phillips, who was sued in 2012 for refusing to bake a custom cake for a same-sex wedding, will take another case involving alleged discrimination against a transgender woman to the Colorado Supreme Court.
---
The Colorado Supreme Court has agreed to hear a lawsuit filed against a Christian baker who refused to make a cake celebrating a gender transition.
According to NBC News, the court's announcement could finally put an end to the longstanding litigation against defendant Jack Phillips.
Phillips, the owner of Masterpiece Cakeshop in Lakewood, Colorado, refused a request to make a custom cake for a same-sex wedding in 2012. His refusal culminated in a 2012 lawsuit that took him all the way to the Supreme Court.
After over a half-decade of litigation, the justices eventually found that Colorado was "hostile" to Phillips' religious beliefs, and that the government cannot force anyone to create artwork that communicates a particular ideological or spiritual message.
However, after resolving the first claim in 2018, Phillips was against sued by a transgender rights lawyer who asked for a cake celebrating a gender transition.
Phillips again declined, before being sued for discrimination.
The Colorado Supreme Court has just agreed to hear the latest case.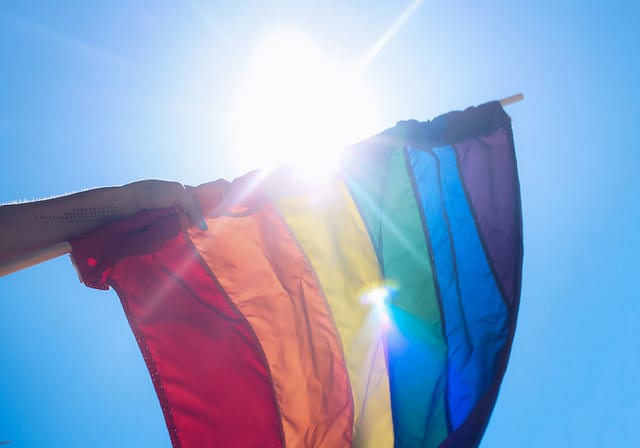 "I hope it is the light at the end of the tunnel. I'm pretty excited about it," Phillips told FOX News in an interview. "The state court turned us down in our first case, but I think they realize now that I serve everybody."
"This case is not who I serve, but it's always the what I'm going to create—not the who that's asking for it," Phillips said. "And I hope they get that right this time."
NBC News notes that the lawsuit invokes a Colorado anti-discrimination lawsuit that makes it unlawful to refuse to provide services to a person based on protected characteristics such as race, religion, or sexual orientation.
The key issue in the case, NBC says, is whether the cakes Phillips makes can be considered a form of protected speech—and whether compelling him to go against his own beliefs would constitute a violation of his First Amendment rights.
The plaintiff in the complaint, Autumn Scardina, had asked Phillips to make a "pink cake with blue frosting."
Scardina sent her request to Masterpiece Cakeshop shortly after the U.S. Supreme Court announced that it would hear Phillips' appeal in the wedding cake case.
John McHugh, an attorney for Scardina, said the ruling in that case was narrow, applying only to businesses that are creating speech of their own.
"It's very important for businesses and the public in Colorado to understand that our anti-discrimination law still is in full force and there is no general right to discriminate against people in Colorado if you're a business owner," McHugh said.
Phillips has since said that, after refusing Scardina's request, the transgender woman continuously harassed him, asking him to make cakes features "Satan smoking a marijuana joint," and threatening to file more claims against him in the even that her initial complaint failed.
However, Phillips has reiterated that he does not believe that Scardina is his "enemy," and that he simply wants to retain the right to only create and endorse messages that he finds reasonable.
"So, it's not about a personal issue, even though this person has stalked me, or you know, followed me for multiple years, eleven years at least," he said. "But I have nothing to forgive, this person isn't an enemy."
"This person isn't fighting against me, this case is against the state and my right to express my religious freedom and [to] do so without fear of punishment in the marketplace," Philips said.
Sources
Christian baker faces new lawsuit over gender-transition cake after Supreme Court
Colorado high court to hear case against Christian baker who refused to make trans-themed cake