Diana Sanchez repeatedly asked for help. Deputies rushed to an in-house nurse, but he told them to wait until he finished his phone call.
---
A Colorado woman who was forced to give birth in a Denver jail is suing several city agencies for negligence and failure to provide adequate care.
The lawsuit, filed Wednesday in U.S. District Court in Colorado, claims that Diana Sanchez wasn't given an opportunity to give birth in a sanitary environment. Deprived of ordinary medical facilities, her day became one of "unnecessary terror, pain, and humiliation that continues to cause [Sanchez] ongoing emotional trauma."
And the court doesn't just have to take Sanchez at her word—according to USA Today, there's footage of the entire event. Attorney Mari Newman acquired the tapes from Denver County Jail for inclusion in the suit. They reportedly show Sanchez lying alone on a cell bed, crying out in pain. With nobody coming to her aid, Sanchez is forced to remove her underwear and deliver her son unattended.
While Sanchez was "screaming in a pain," a deputy did try getting help. But an in-house nurse told the deputy "not to bother him until he was off the phone."
The footage disseminated by Newman shows that Sanchez's cell is empty throughout her delivery. At one point, a person enters the frame moments before the boy's birth and then, promptly, leaves.
"Throughout this entire time, Ms. Sanchez's painful labor was obvious to jail and medical staff alike, via a video feed from her cell," the lawsuit says.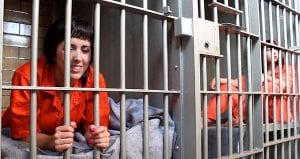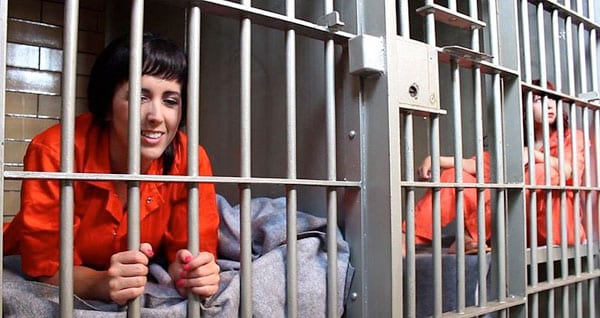 "Despite the fact that Denver and Denver Health medical staff were supposed to be monitoring her via video, they took no action to provide the emergency medical care that was so obviously necessary," it adds.
The suit goes on to claim that the boy—identified as "Baby J.S.M." in the complaint—didn't receive proper medical care after he was delivered.
"No nurse at the Denver County jail took any steps to provide necessary care to address risk factors to Baby J.S.M. associated with Ms. Sanchez's use of prescribed methadone or other high-risk prenatal issues," the lawsuit states.
Sanchez had earlier been informed by a nurse that she was at-risk for premature birth. That nurse told her to seek immediate medical attention whenever she started having contractions.
In custody, Sanchez immediately notified deputies and Denver Health nurses "at least eight times that morning, informing them each time she was experiencing contractions."
Not surprisingly, the Denver Sheriff's Department has already cleared itself of wrongdoing through an internal investigation. A spokesperson for the department, Daria Serna, said her office "empathizes" with anyone who's in jail while pregnant.
However, Serna and the Sheriff's Department issued a statement that practically—almost!–admits the jail messed up: in it, Serna says that Sanchez was, in fact, detained in the facility's medical wing.
"Denver Health medical professionals are housed in the jail facilities and have dedicated medical units to provide medical services for those in our care," Serna said. "Ms. Sanchez was in the medical unit and under the care of Denver Health medical professionals at the time she gave birth."
It thus appears that the Denver Sheriff's Department is trying to punt off responsibility to Denver Health Medical, its health care contractor.
Since Sanchez's delivery, the Sheriff's Department has made a new policy requiring any female inmate about to give birth be taken to a hospital.
Denver Health, says USA Today, declined to comment on the suit.
"Denver Health provides high quality medical care to thousands of inmates every year," the company said. "Our patients are our number one priority and we make every effort to ensure they receive the proper care."
Sources
Denver lawsuit alleges woman had to give birth alone in jail cell
'They took no action': Colorado woman files lawsuit after prison video shows her giving birth alone in jail