AACN + URGENCY Software has enormous potential for reduction in mortality and morbidity.
---
Consumer Reports' new initiative advocates for a Federal Motor Vehicle Safety Standard to require autos to have Automatic Crash Notification and Informed Emergency Rescue.  This is desperately needed to save American lives.1
America currently has already lost 1,617,543 people without such protection over the years 1982–2021.  
That is the number of people who died of crash injuries and were Taken or Not Taken to Hospital over the years 1982 – 2021.2 
An unknown, but very substantial, number could have survived with more timely and optimal emergency medical care.  Timely and optimal care requires continuous improvement in rescue and treatment at the scene, enroute, and at a Trauma Center.   This will require instantaneous crash detection, crash location, injury severity probability calculation, and dispatch of appropriate rescue resources including extrication equipment and team, and 1 hour Medevac for transport to the appropriate treatment facility. 
AACN + URGENCY Software has enormous potential for reduction in mortality and morbidity.  NHTSA has long known that we needed to use crash information to improve emergency care of crash victims. A chronological list of NHTSA studies on AACN and URGENCY document the lifesaving potential.3
The current DOT Value of a Statistical Life is $12.500,000.  For the 1.6 million lives lost it would amount to tens of trillions of dollars.4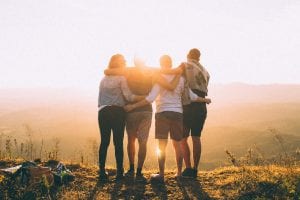 By the time I retired from NHTSA at the end of 2006, the agency was increasingly under the control of auto companies.  Even CDC became corrupted by GM and Toyota money to weaken triage and transport guidelines.5
This CR initiative can end the GM OnStar policy of Pay or Die.  GM denied rescue service to subscriber whose subscriptions lapsed.6
Perhaps the best indicator of NHTSA's indifference to improving EMS Rescue is its failure to collect data from States on Average Emergency Response Times from Time of Crash to Hospital Arrival in each State.  The number of Unknowns for both Urban and Rural fatal crashes is disgracefully high and too often missing altogether listed as NA. See Tables 27, 122 and 123.7 
References (Live Links to Documents):