A convenience store was recently sued for negligence after a customer used gasoline from the store to start an apartment fire.
---
A $1 million lawsuit was recently filed against the operator of a convenience store after they allegedly sold gasoline to a man "accused of using the fuel to torch a Des Moines apartment building." The suit was filed against QuikTrip Corp. of Tulsa, Oklahoma by the owner of the Southern Knolls apartment complex and their insurance company. The suit is alleging the convenience store was negligent when it sold the gasoline to the arsonist.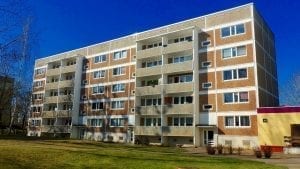 What happened, though? Did the convenience store know the man intended to set fire to the apartment complex? Well, according to the suit, Curtis Giovannte entered the QuikTrip gas station and convenience store back on April 7, 2021, around 6 p.m. While there, he purchased a handful of plastic soda-fountain cups and proceeded to fill them with $2 worth of gasoline at the gas pumps. Giovannte would have gotten away with more, but a store employee "stopped the pump to prevent the sale and explained to Giovannte that plastic beverage cups were not appropriate containers to transport gasoline."
Giovannte left after that but returned to the store about 10 minutes later with an appropriate gas container. According to the suit, he "encountered the store's assistant manager, Solonia Gene, introduced himself to her, and then allegedly made several comments indicating that he intended to use the gas he was about to purchase for some sort of 'nefarious and/or criminal purposes.'" For example, he allegedly told her, "You going to get to know me real well," and added that "he was going to handle a situation." 
According to the suit, those statements should have been a red flag to the store employees, especially after he left with "several dollars worth of gas." After he left, he "immediately walked across the street to the Southern Knolls apartment building where he entered a first-floor hallway." Once there, he began pouring gasoline all over the place and used a lighter to ignite the blaze. It didn't take long for the fire to spread. Fortunately, no injuries were reported, though there was significant property damage.
Giovannte was eventually arrested and charged with arson. During the investigation, Gene admitted "she was worried about selling gas to Giovannte because she believed he was going to use it to start a fire," the suit states. Additionally, she allegedly said, "she did not have time to intervene or call 911 because it was a busy time of night with a number of customers in the store, adding that she prayed that night because she was worried Giovannte was going to cause damage or harm someone."
At the end of the day, State Auto Property and Casualty Insurance Co., the insurance company for the apartment complex, "paid more than $1 million to the owner of Southern Knolls as compensation for damages and lost rental income." The suit is seeking recovery of those funds and alleges the convenience store "failed to appreciate the risk of selling gas to Giovannte despite evidence of clear criminal intent, and that QuikTrip failed to call 911 or otherwise alert the authorities to the imminent risk Giovannte posed."
Sources:
Arson case leads to $1 million lawsuit against convenience store