Cosby, claiming the lawsuit is part of a broader conspiracy to ruin his reputation, told AIG customers to cancel their policies.
---
Former actor and entertainer Bill Cosby is lashing out at his insurance company, saying it settled a sexual assault lawsuit filed against him without authorization.
Cosby, reports The New York Times, decried the decision to settle from behind bars. The octogenarian, once tagged 'America's Dad,' is serving between three and ten years. He was found guilty of another assault that took place in 2004.
Railing against American International Group, Cosby said the pay-out to Chloe Goins—the terms of which are confidential—was "unauthorized."
Goins claims she was sexually assaulted by Cosby at the Playboy Mansion in Los Angeles in 2008, when Goins was barely 18.
"AIG continues to act egregiously by settling these heinous claims without my knowledge and/or consent," Cosby said in a statement, which was forwarded to his publicist on Monday.
According to the New York Times¸ this isn't the first settlement to spark Cosby's ire. In April, AIG settled lawsuits brought against Cosby by seven other women.
The actor, who claims to be the victim of conspiracy, greed and institutional racism, plans to continue pursuing counterclaims against all of the women involved. Speaking through a spokesperson, Cosby said he was demonstrably not in Los Angeles on the date when Goins says he assaulted her.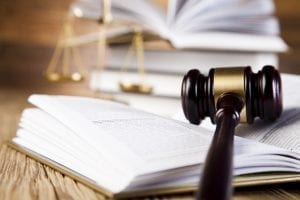 "It was proven by the Los Angeles Police Department that I was not at the Playboy Mansion on the date in question, and was not in the State of California," Cosby said. "This woman's supposed friend confirmed that she made up the story by denying that they knew [Goins] and, most importantly, denying that they visited the Playboy Mansion with her."
Deadline.com notes that LAPD did not, in fact, offer any judgment on Cosby's innocence. Rather, they submitted the Goins case to county District Attorney Jackie Lacey in 2015, about the same time Goins filed her lawsuit.
Less than a year later, the D.A.'s office announced that it wouldn't pursue criminal charges due to "insufficient evidence" and an inability to evidence Cosby's guilt "beyond a reasonable doubt."
Cosby says, given the circumstances, it's irresponsible of AIG to settle. He also says the pay-out is proof he's being targeted by individuals and organizations bent on destroying his legacy.
"AIG continues to show they're complicit in this scheme to destroy me and my family," Cosby said. "I encourage all of AIG's policyholders to drop this pathetic insurance company quickly, before they destroy you and your family."
"Ms. Goins's lawsuit never should have proceeded," Cosby added, "and I will still pursue my claims against her."
Spencer Kuvin, an attorney for Goins, said his client is happy without the outcome.
"The case is resolved to Ms. Goins's satisfaction, and we filed our dismissal today," Kuvin said. "With the dismissal of the lawsuit, no further action will be taken on the file."
Two other women, Judy Huth and Janice Dickinson, still have lawsuits pending against Cosby and accusing him of sexual assault.
Sources
Bill Cosby Lashes Out At "Despicable" Insurance Company For Settling Another Assault Lawsuit
Insurer Settles Suit with Another Cosby Accuser, Drawing His Wrath