The judges say nothing about due process gives migrants the right to stay with their children.
---
Family separation is again a potent legal issue, following a federal appeals court decision that migrant parents do not have any right to be held in the same state or location as their children.
According to The Hill, the decision was made by the U.S. Court of Appeals for the Fourth Circuit on Tuesday. The justices did not find that migrants have a "due process right to family unity."
"On the merits, we, like the district court, have been unable to find a substantive due process right to family unity in the context of immigration detention pending removal," the panel wrote in its ruling.
"To be sure, there are decisions that recognize the 'power of parents to control the education of their own' children […] and the 'fundamental right to make decisions concerning the rearing' of one's children […] but those decisions hardly support the asserted right to be detained in the same state as one's children, the right to be visited by children while in detention, or a general right to 'family unity' in the context of detention.'
The Fourth Circuit, adds The Hill, wrote that it'd abide by guidance from the Supreme Court, which advised lower benches to refrain from "innovating" insofar as due process is concerned.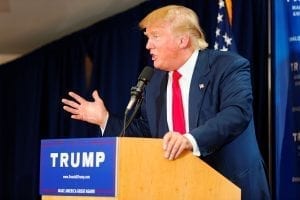 The ruling is a result of litigation filed against the Department of the Homeland Security and U.S. Immigration and Customs Enforcement. Brought by two migrants and their children, the family had resided in Virginia until they were arrested by federal agents and held at the Farmville Detention Center in Farmville, VA.
Eventually, one of the parents was transferred to a detention facility in Texas.
Both parents, writes The Hill, have since been released on bond. But they still chose to sue the government, saying they may be detained by ICE "at any time" and would "remain at risk of sudden transfer out of reach of their children."
The Fourth Circuit's decision counters earlier judgments against the family separation policy, which was effectively ended after another court demanded the administration begin reuniting migrant children with their parents.
However, the dilemma was never approached as an exclusively legal conundrum. Most of the Trump administration's critics were instead infuriated by what they viewed as the immoral policy of tearing apart families to discourage illegal immigration.
Immigration policy has long been a mainstay of the administration. President Trump has frequently likened migrants to an invading force; as a candidate, he repeatedly promised to "build a wall" between the United States and Mexico. He has continued to blame contemporary problems in policy on his Democratic adversaries.
The ruling, notes The Hill, follows another wave of immigration-related turmoil. Trump, according to many sources, orchestrated a 'purge' of Homeland Security leadership; former DHS Secretary Kirstjen Nielsen, observed CNN, was reluctant and resistant to some of the president's more outlandish ideas on border security.
Sources
Court rules detainees don't have to be held in same state as children