Property transactions are varied and complex. Unless you are an experienced buyer or seller, it's wise to consult a solicitor.
---
When we are out to buy or sell a property, we must approach it from a different perspective. Buying or selling a property is not easy as buying groceries, where you just pay the seller and you are done. With property dealings, one has to cover many legalities involved with the property and then only you can strike a deal. 
Transfer of the title is involved with buying or selling of property and it can get tricky. If you know every in and out involved in a property dealing, then you will face no problem with the paperwork. But as a matter of fact, most people are not well-versed with legal knowledge involving property dealings and can find themselves stuck in difficult time. So, it is better to avail yourself of the services of a property solicitor for taking the load off your shoulders when it comes to paperwork and transfer process involved in buying and selling of property. [Editor's note: For our U.S. readers, think "lawyer" when you read "solicitor."] 
Hiring an experienced property solicitor will help you throughout the process of selling or buying a property and things will fall into place smoothly. When you hire a solicitor, they will consider your interest first in the process of buying or selling of property. One must not think that by doing this process by yourself will help you out in saving money, for in reality, there can be many legal issues which can only be tackled by property solicitors. Following are some of the points showcasing the importance of having a property solicitor.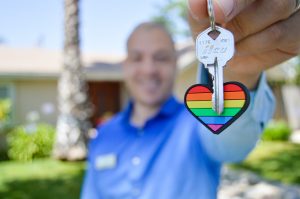 Expert Advice: 
When it comes to buying or selling a property, there are may legal regulations involved. When we talk about a layman, he/she may not have adequate knowledge about the same and most of the time they are confused about further steps to be taken. A property solicitor helps you out in getting all the legalities involved in place and advices you whenever needed. 
Speeds Everything Up: 
It has been noted by people that the whole process of buying or selling takes up a lot of time due to all the legal formalities. With a person who knows his way with all the legal documents and processes, i.e. a solicitor, wouldn't the process be a lot swifter? By having a solicitor involved from the very time your property is put up on the market for selling or you start looking for properties to buy, you can save a great deal of slack time.
Ease Out the Complications: 
Property transactions are often beset with hindrances and complications. There will be unforeseen problems and you, as a buyer or seller, will be in a fix and you may have no idea of how to solve the complications. A solicitor will be able to explain the situation plainly and face-to-face. They'll keep their promises, regularly keep in touch, return phone calls and provide fast and efficient solutions. They will continuously keep you informed of the steps taken at every stage of the process. In short, they'll go that extra mile to ensure you get the best deal.
Dealing with Vague Terms: 
Sometimes, it so happens that a seller may sign a kind of brokerage agreement that does not deal with several legal problems related to the property. This could leave the buyer in trouble or the case can be vice versa. To prevent this from happening you should keep a solicitor around to inspect the agreements with scrutiny.
These reasons are enough to make you spend a little extra and hire a solicitor while selling or buying a property.