Another serious type of accident involves cargo spilling from a semi-truck and impacting other vehicles on the road.
---
A lot can go wrong when a Texas semi-truck is barreling down a highway at – or over – the speed limit. Consider the weight and size of a semi-truck. Then factor in the lack of maneuverability and slow braking distances. You're left with a recipe for not only disaster, but also destruction and injury. There are many different types of semi-truck accidents, and each one might require a slightly different legal strategy for victims seeking compensation.
Jackknifing
Jackknifing is especially common with semi-trucks. This is when the trailer begins to fold away from the towing vehicle (rig). Sometimes, the two sections can become completely folded into each other – much like a pocket knife. This often occurs when the trucker loses control of the vehicle when swerving or attempting a turn that is too tight. Jackknifing can put other drivers at serious risk, as the trailer can bend and swerve in an unpredictable manner. Vehicles can collide with the trailer or move underneath it in an "underriding" accident. Many different types of injuries can be caused by jackknifing semi-trucks. 
Rear-Enders
If you are rear-ended by a semi-truck, the chances of serious injury or death are quite high. A semi-truck can rear-end a passenger vehicle because it was following too closely. This is especially problematic because semi-trucks have much longer braking distances than a typical passenger vehicle. This means that by the time a trucker spots a danger ahead, it is often already too late to safely stop the truck. 
If the tables are turned and you rear-end a semi-truck, you're not out of the woods. In fact, the injuries can be just as severe, as passenger vehicles tend to go underneath the rear trailer. This type of "underriding accident" causes the roofs of passenger vehicles to be completely sheared away by the bottom edge of the trailer. In serious cases, this may result in decapitation. 
Spilled Cargo
Another serious type of accident involves cargo spilling from a semi-truck and impacting other vehicles on the road. For example, a truck carrying logs or metal pipes may lose part of its load. These heavy items can then smash into vehicles, causing serious injury or even death. Even a small, light item may obstruct a driver's windshield, limiting their vision and causing them to crash.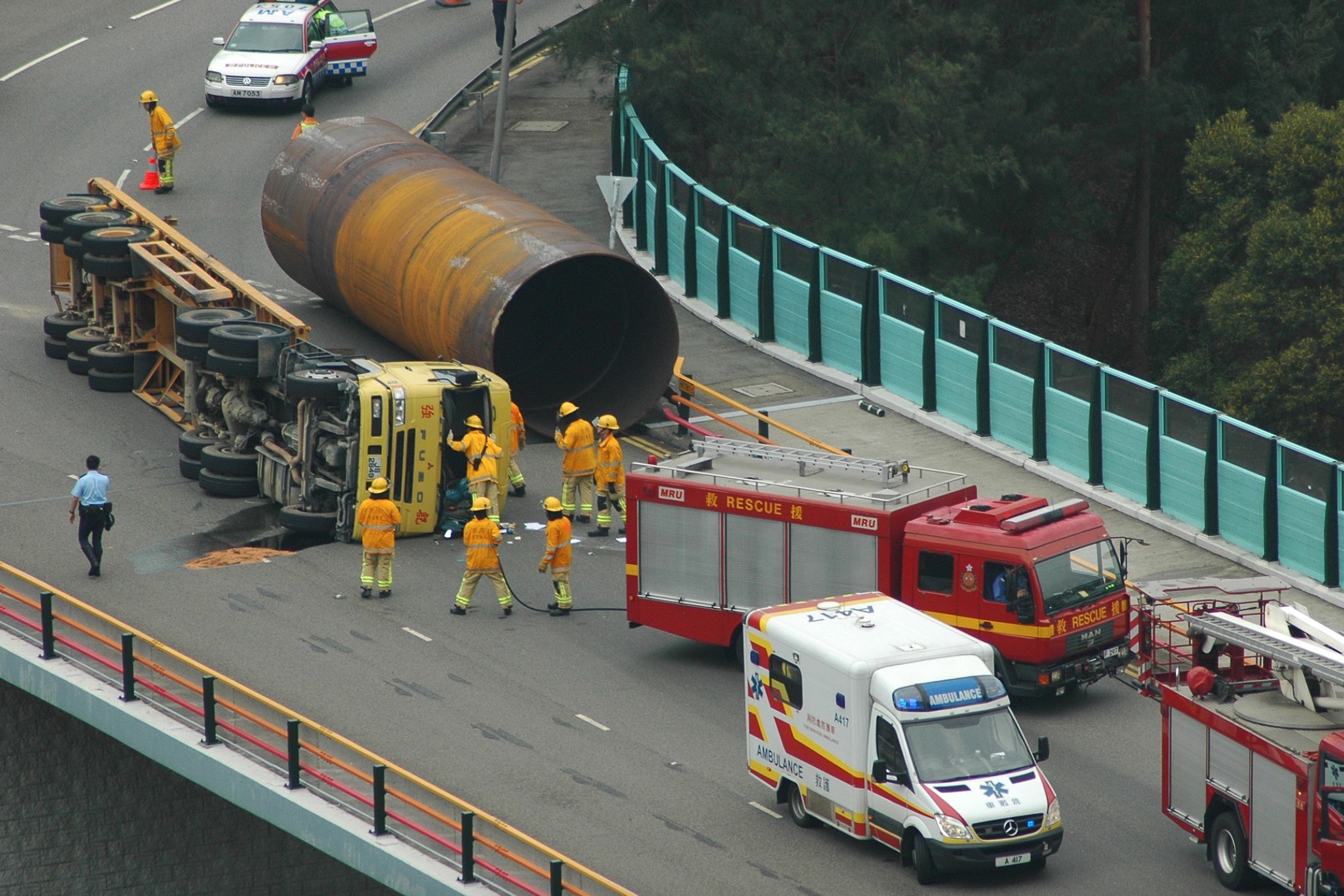 Where Can I Find a Qualified Truck Accident Attorney in Houston?
If you've been searching for a Houston truck accident lawyer, there are many options available. Choose the best attorney you can find, and you'll give yourself a fighting chance of a positive outcome. Approach this situation right, and you could walk away with a financial settlement that covers medical expenses, missed wages, emotional distress, and any other damages you might have incurred due to your truck accident. Remember, internet research can only get you so far – and the statute of limitations may stop you from suing if you wait too long. Book your consultation as soon as possible for real results. 
Sources:
https://en.wikipedia.org/wiki/Jackknifing
https://www.crashforensics.com/truckunderride.cfm
If you have further questions about this article or legal concerns, call 800-672-3103.