The judge observed that none of Fox News's coverage of Dominion Voting Systems' alleged interference in the 2020 presidential elections had any apparent basis in reality.
---
A Delaware judge has denied Fox News's request to dismiss Dominion Voting Systems' $1.6 billion defamation lawsuit against it.
According to NBC News, Delaware Superior Court Judge Eric Davis also provided Dominion with an additional victory, agreeing with the company's claim that the challenged statements are false.
The ruling, writes NBC News, releases Dominion from any obligation to litigate baseless conspiracy theories about its role in the 2020 presidential election.
"The evidence developed in this civil proceeding demonstrates that is CRYSTAL clear that none of the Statements relating to Dominion about the 2020 election are true," Davis wrote in an 81-page ruling, with NBC News noting that the judge emphasized  the word "crystal."
Fox News had earlier alleged that the conspiracy theories it aired were essentially opinions, and thereby protected by state and federal law.
However, Davis opined that many of the theories were easily contested—and could have been proven false if Fox had made any effort to verify the claims of its hosts and guests.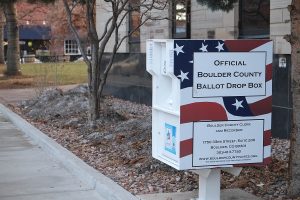 "The Court finds, as a matter of law, that the Statements are either fact or mixed opinion," Davis wrote. "The Statements were capable of being proven true, and in fact the evidence that would prove the Statements was discussed many times (but never presented)."
Davis also took issue with Fox News's insistence that it engages in "neutral reporting," writing that "the evidence does not suggest that [Fox News Network] conducted good-faith, disinterested reporting."
"FNN's failure to reveal extensive contradicting evidence from the public sphere and Dominion itself indicates its reporting was not disinterested," he said.
A representative for Dominion Voting Systems said that thee company is pleased with Davis's ruling.
"We are gratified by the Court's thorough ruling soundly rejecting all of Fox's arguments and defenses, and finding as a matter of law that their statements about Dominion are false. We look forward to going to trial," Dominion said in a statement.
Fox News also reiterated its long-standing stance that Dominion Voting Systems' lawsuit could chill free speech and freedom of the press.
"This case is and always has been about the First Amendment protections of the media's absolute right to cover the news. FOX will continue to fiercely advocate for the rights of free speech and a free press as we move into the next phase of these proceedings," a Fox News Network spokesperson said.
Since filing its lawsuit, Dominion has unearthed and publicized significant evidence showing that many of Fox's top personalities, executives, and producers knew that election-related conspiracy theories were false, in some instances openly deriding right-wing guests and insulting former President Donald Trump.
However, Fox continued to press claims that Dominion Voting System had somehow "stolen" the election from Donald Trump, hoping that its coverage would secure positive ratings from the network's broadly conservative base.
Sources
Judge sends Dominion lawsuit against Fox News to trial
In a loss for Fox News, judge allows Dominion's defamation case to go to trial