The sorority sisters allege that some evidence suggests that the "transgender" woman still retains many elements of their conventional male identity.
---
A group of seven sorority sisters at the University of Wyoming has filed a lawsuit challenging the induction of a transgender woman into their local chapter.
According to The Associated Press, the lawsuit identifies the transgender woman only by the pseudonym "Terry Smith,"
Smith, claims the sisters, made residents of the Kappa Kappa Gamma sorority uncomfortable by sitting on a common-area couch for hours at a time, purportedly staring at other women without ever speaking.
"One sorority member walked down the hall to take a shower, wearing only a towel. She felt an unsettling presence, turned, and saw Mr. Smith watching her silently," alleges the lawsuit, which was filed in U.S. District Court in Cheyenne earlier this week.
The sisters now claim that the sorority's national-level leadership pressured its University of Wyoming chapter to violate its organizational rules, including those that require current members to vote for the induction of new prospective members.
The lawsuit has asked a federal judge to declare Smith's membership invalid and to award the seven sorority sisters unspecified damages.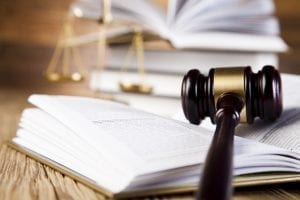 The damages, writes The Associated Press, are intended to reflect the chapter's decline in membership-related finances after Smith's induction last autumn.
The Associated Press reports that Smith—despite being a member of the sorority—does not reside in the chapter residence.
Nevertheless, Smith purportedly spent a significant amount of time at the sorority house, in one case staying hours after she had already promised to leave.
In one incident during a slumber party, Smith became "sexually aroused" while watching other pledges change their clothes.
The sorority sisters have also cited Smith's online dating profiles as evidence that Smith is sexually interested in women.
In their lawsuit, the sisters say that Smith "repeatedly questioned women about what vaginas look like, breast cup size, whether women were considering breast reductions and birth control."
Somewhat interestingly, Smith—despite using female pronouns on Twitter—"only occasionally"  wears women's clothing and has not undergone any medical procedures to transition.
Smith's driver's license also states their gender as male, even though they could have selected "female" or "X."
The Associated Press notes that the plaintiffs, like Smith, are also pseudonym, referred to as "Jane Does I-XII" in court documents.
However, Kappa Kappa Gamma Executive Director Kari Kittrell Poole said that the lawsuit contains "numerous false allegations."
In a statement emailed to The Associated Press, Poole said that the organization does not discriminate on the basis of gender identity.
Sources
Lawsuit against Univ of Wyoming sorority alleges trans woman watched female members with 'visible erection'