One key to being respectful to the Anangu people when visiting their land is by calling it Uluru, which is the Aboriginal title of the landmark.
---
Planning a trip to the land down under this year? Here's how to fit Uluru into your itinerary and make the most of this natural Australian monument. Of course, other factors must be considered to make your visit respectful, but showing respect for the land and its traditional owners is a great place to start.
What is Uluru?
Of all the rocks in the world, Uluru is arguably the most famous. You might know it by the name Ayers Rock. Officially, the 2,831ft sandstone formation is titled 'Uluru / Ayers Rock'. The Anangu Aboriginal people have called it Uluru for the 30,000 or so years they have inhabited the region around it. 
It wasn't until July 1873 that William Gosse, a British-born Australian surveyor, encountered the rock formation and called it Ayers Rock for Sir Henry Ayers, the British-born Premier of South Australia at the time. Although both names have validity, it's more respectful to the local culture and history of the area to call it Uluru.
How to visit Uluru respectfully?
One key to being respectful to the Anangu people when visiting their land is by calling it Uluru, which is the Aboriginal title of the landmark. This acknowledges the history of the Anangu people and their deep connection to the land. 
Taking an Uluru tour led by a local guide can provide a deeper understanding of the cultural significance of the area and help visitors learn about the customs and traditions of the Anangu people. 
No climbing: Although it used to be allowed, climbing Uluru has been banned since 2019. Not only is it culturally disrespectful because of the site's spiritual significance, it's also dangerous to traverse.
Palya: In the Anangu language, palya is a word that works as a greeting, a form of thanks, and a fond farewell. Using a polite 'palya' greeting with the Anangu people is an easy way to demonstrate your respectful intentions.
Patient Conversations: Listening intently and thinking for extended periods before answering questions is expected in Anangu culture. If you're talking to someone from the Uluru region and they seem to be quiet, they are not ignoring you. Patience and not interrupting or prompting them to speak faster are polite.
Considerate photography: Take pictures of spiritual sites or even the Anangu people. You mustn't enter or photograph any restricted areas and always ask permission before photographing an Anangu citizen.
It's important to always bring respect to significant cultural sites like Uluru. Think about how you would feel if tourists treated your hometown with disrespect, photographed you without your permission, and talked to you rudely. Bring the same respect you'd like to see at home to your vacation spots.
How long does it take to visit Uluru?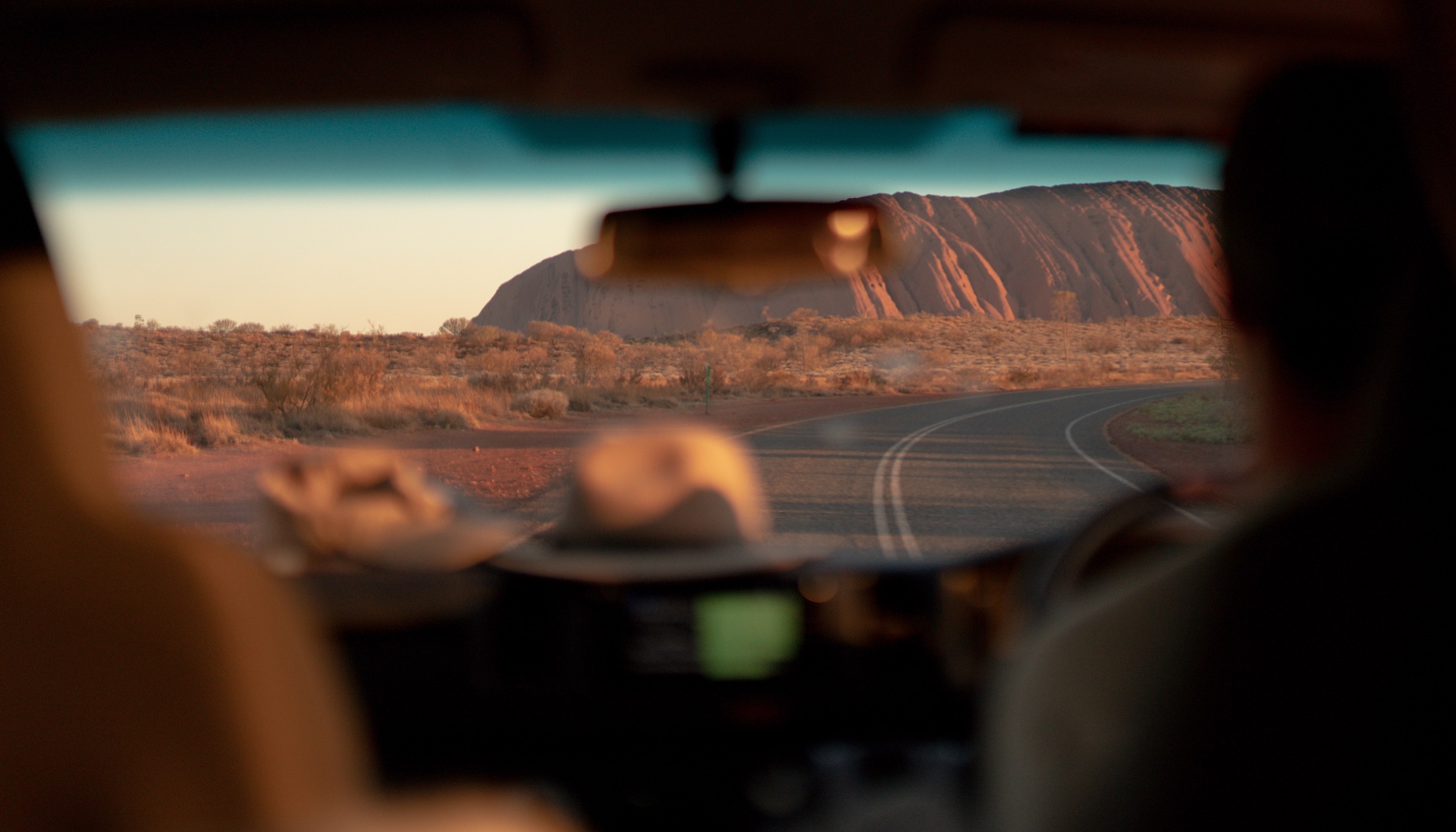 It takes at least three days to visit Uluru properly. The Rock is not exactly on the way to anywhere. It's 290 miles each way to Alice Springs, the Red Centre in Australia's enormous outback. Traveling from Alice Springs to Uluru takes about half a day, so planning an extra day at the nearby campsites is wise to make the most of Uluru's beauty.
Popular activities available at Uluru include.
Sunrise and sunset: The iron oxide within the sandstone causes Uluru to appear to glow red at dawn and dusk. It's a once-in-a-lifetime chance to see this beauty.
Anangu cultural center: This is an excellent outing for anyone wanting to learn more about the local Aboriginal history. The center has art galleries, community-owned shops, and free presentations about the Anangu.
Hiking: Although the Rock isn't for climbing, the area has many guided walks and hikes. Making those all-important memories on your Australian vacation is that bit easier when the awe-inspiring nature of the national park surrounds you.
Visit Kata-Tjuta: Just over 30 miles from Uluru is another rock formation called Kata Tjuta (pronounced 'kahtah choorta'), also called The Olgas. This 3,497ft group of formations is another stunning site that's a must-see for visitors.
Decide what you want to do at Uluru ahead of time. It's not an easy back-and-forth to and from the national park. However many activities you decide to try out at Uluru, consider adding an extra day just for experiencing the area itself. Watch the sunrise and the sunset, listen to the sounds of the Australian wildlife, and pause to let the world in for a while.
Sites like the Uluru-Kata Tjuta National Park feel unreal to experience in person, especially for tourists. Suppose you're visiting Australia and want to see the red rock. Vacations are all too-often about checking off every item in the itinerary. Switch off a little at Uluru and let it work its magic on you.