The suits keep stacking up against Monsanto. The question: Does Roundup weed killer cause cancer?
---
To effectively rid your garden or lawn of pesky weeds and overgrowth, you might spray an herbicide like Roundup. The weed killer is well-known among the farming, groundskeeping, and home owning communities, but in spite of its ability to kill unwanted weeds from root to tip, Monsanto's herbicide has also been linked to dangerous health risks. A study administered in 2015 revealed the potential for recurring Roundup exposure to cause various forms of cancer in humans, including non-Hodgkin's lymphoma and leukemia. 
This finding raised concern among regular Roundup users and consumers as a whole, especially those who have also been diagnosed with cancer of this nature. The potential for a link between extended exposure to Roundup and the development of cancer has led more than 18,000 consumers to sue Monsanto over its harmful herbicide. 
Verdicts Against Monsanto Over Roundup
The trial victories against Monsanto began in 2018 with Dewayne Anthony "Lee" Johnson, who handled Roundup for many years at the school where he worked. On several occasions, Johnson accidentally spilled the herbicide on himself, and in one instance his Roundup Pro backpack sprayer penetrated his Tyvek suit and leaked down his back. Last August, Johnson received an original jury award of $282 million after claiming that his years of spraying Roundup led him to develop terminal non-Hodgkin's lymphoma. His settlement was later reduced to about $78 million, and in April 2019, Monsanto filed to appeal this award further.
Edwin Hardeman was the second plaintiff to take on Monsanto in court in March 2019. The California resident alleged that his cancer diagnosis was spurred by years of exposure to Roundup and was subsequently awarded $80 million in damages by a U.S. jury. This award was recently reduced to $25 million after Judge Chhabria found that the original settlement was about 15 times the compensatory damages award, though he asserts that Monsanto still "deserves to be punished."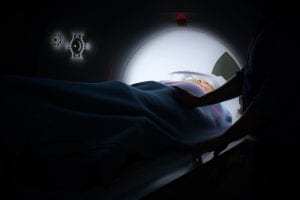 Monsanto went to trial for a third time over its controversial weed killer in May 2019. Alva and Alberta Pilliod, a California couple who began using Roundup in the 1970s, took the stand against the agrochemical corporation. During trial, they claimed that spraying Roundup led them both to suffer from forms of non-Hodgkin's lymphoma; Alva in his bones and pelvis, and Alberta in her brain. They asserted that Monsanto failed to properly label their product with adequate safety warnings, including the need to wear protective clothing, such as gloves and long pants, when spraying Roundup. The Pilliods explained how they would wear items like shorts and flip-flops while using the herbicide, because the warning label did not tell them it could potentially be a safety hazard otherwise. The Pilliods ended up receiving about $2 billion in punitive and compensatory damages, which was recently cut to just $86.7 million. 
Toxicity of Glyphosate in Roundup
While glyphosate's carcinogenic potential is still widely debated, there are various studies that support a link between Roundup exposure and cancer. During Hardeman's trial specifically, a study was presented on the toxicity of pure glyphosate versus Roundup's chemical concoction. Researchers found that glyphosate alone is low in toxicity, but can potentially pose a more serious risk to human health when combined with the other chemicals in Roundup.
Various animal studies have also shown how the glyphosate present in Roundup is potentially dangerous to humans. A Saskatchewan veterinarian, Dr. Ted Dupmeier, investigated glyphosate's impact on a herd of 250 cattle and found that "Roundup Ready" corn had the potential to cause a range of adverse health effects, including naval infections, skeletal issues, and stillborn births. Additionally, Danish researchers performed a study on dairy cattle and discovered that glyphosate inhalation or consumption through contaminated animal feed was toxic to their normal metabolism. 
A more recent study from Washington State University has revealed how glyphosate exposure can affect offspring. Researchers Mohan Manikkam and Michael Skinner exposed pregnant rats to glyphosate, and discovered that their descendents experienced a variety of health complications, including kidney disease, obesity, ovary and mammary gland diseases in females, and prostate disease in males. Following the results of the study, there has been a serious concern among consumers regarding the possibility of "transgenerational toxicity" for humans who regularly use Roundup. 
Roundup's Impact On Everyday Consumers
Traces of glyphosate have been discovered in many oat-based snack products that frequent grocery store shelves, according to this CBS News article. The Environmental Working Group (EWG) tested 21 General Mills products, including various flavors of Cheerios cereal and Nature Valley granola bars, and found that they all contained trace amounts of glyphosate residue. The group asserted that food products containing anything more than 160 parts per billion to be unsafe for consumption; based on their research, the EWG discovered high levels of glyphosate in Honey Nut Cheerios Medley Crunch, at 833ppb, and original Cheerios cereal, at 729ppb. 
Additionally, glyphosate residue has also been found in a variety of beer and wine brands. The U.S. Pirg sampled five wines and 15 beers and discovered that, of the 20 samples, 19 contained glyphosate. Though the glyphosate levels that were found in all of the 20 samples are below risk tolerances for beverages mandated by the U.S. Environmental Protection Agency (EPA), U.S. Pirg representatives wrote that, "it is possible that even low levels of glyphosate can be problematic." Due to lack of research on its safety, the U.S. Pirg says that glyphosate should be banned in the United States until it can be proven safe. 
Though various organizations, such as the EPA and the European Food and Safety Authority (EFSA), have found that glyphosate is not a human carcinogen, it does not diminish the fact that thousands of affected individuals are filing state and federal lawsuits against Monsanto and its parent company, Bayer AG. Various scientific research has supported a correlation between the use of Roundup and different forms of cancer, and as more studies are administered in the future, the correlation will become more clear. In the meantime, Monsanto will continue to face consumer lawsuits in the coming months, with the next Roundup trial set for August 2019 in St. Louis, Missouri.