Dunn Paper, Inc. was recently hit with a lawsuit over alleged age discrimination.
---
A woman in Sanilac County is suing Dunn Paper, Inc. in federal court over allegations that she was let go from her job due to age discrimination. Filed in May, the suit claims the woman, Kimberly Cory, was terminated by the company during "an alleged restructuring that lowered the median age of employees by eight years, from 51 to 43."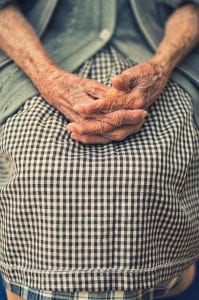 When commenting on the suit, Cory's attorney, Victor Mastromarco, Jr. said, "You can't just target your older employees."
Cory was born back in 1966 and worked in the health and safety field for 20 years, court documents state. She joined Dunn Paper in 2015 when she took a role as its health and safety manager. Then, in 2019, "Cory and five other employees were terminated in the alleged restructuring." Cory and the other terminated employees were "over the age of 40 and five were over the age of 50."
As a result of the abrupt termination, Cory and others "suffered and will continue to suffer lost wages, insurance benefits, investment opportunities, anxiety, and depression." Because of that, Cory is seeking more than $75,000 in damages.
How did the company respond to the allegations? Well, at the moment it has only acknowledged Cory's termination. Dunn Paper, Inc. is based in Georgia and is represented by Jen Klein, the director of communications for law firm Littler Mendelson P.C.
While discussing the case, Mastromarco noted "the case was moved from St. Clair County Circuit Court to the federal Michigan Eastern District Court in July as Dunn Paper, Inc. is incorporated in a different state." He added that the "law says a business has to have a reason to fire someone when they're in a protected class such as age or gender." He further stated, "They have to give a reason or case and 'at will' doesn't matter a darn bit."
Mastromarco also said that "a lot of employers have economic restructuring but that isn't a real reason in this case because employees were replaced…If they targeted the older people, they're responsible."
It's important to note that this isn't the first time the company has been hit with age discrimination allegations. In fact, a few years ago a former employee, Carl Kandler, sued the company over claims that it violated the Age Discrimination in Employment Act (ADEA), along with the Michigan Elliott-Larsen Civil Rights Act (ELCRA). Additionally, the suit claimed the company violated the Americans with Disabilities Act (ADA) and the Michigan Persons with Disabilities Civil Rights Act (PWDCRA).
Sources:
Federal court case alleges age discrimination by Dunn Paper, Inc. in St. Clair County