The EEOC is suing Cassone Leasing, Inc. for pregnancy discrimination.
---
The U.S. Equal Employment Opportunity Commission (EEOC) recently ruled in a lawsuit filed earlier today that Cassone Leasing, Inc. violated federal law when it dismissed an employee when she notified it that she was pregnant. Based in Long Island, Cassone Leasing, Inc. specializes in leasing, renting, and selling "new and used office trailers and storage containers."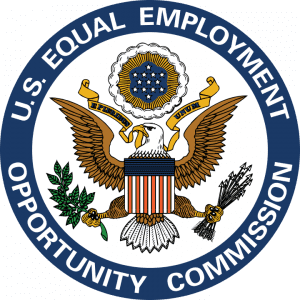 So what happened? According to the suit, which was filed by the EEOC in U.S. District Court for the Eastern District of New York, Cassone hired the aggrieved employee back in April 2018. At that time, she was about 12 weeks pregnant. However, because the pregnancy was not yet visible, "she did not disclose it to Cassone." Shortly after starting at the company, the employee underwent her 30-day review, during which she was given a score of 89, "which denoted 'Above Satisfactory,' just one point shy of 'Excellent.'" However, the next day her manager learned the employee was pregnant and "made the decision to fire her for pretextual reasons."
According to the EEOC, the decision to fire the pregnant employee violates "Title VII of the Civil Rights Act of 1964, as amended by the Pregnancy Discrimination Act, which prohibits discrimination because of pregnancy."
Prior to filing the lawsuit, the EEOC attempted through its conciliation process to reach a pre-litigation settlement. However, those attempts were unsuccessful, and now the EEOC is seeking back pay, compensatory damages, and punitive damages on behalf of the employee. Additionally, the agency is also seeking "injunctive relief designed to remedy and prevent pregnancy discrimination in the workplace."
When commenting on the matter, Jeffrey Burstein, a regional attorney for the EEOC's New York District said, "An employee who is ready, willing, and able to work should not be fired merely because she is pregnant."
Kevin Berry also chimed in and said, "It is regrettable that this company saw fit to deprive a pregnant woman of her employment just when she needed her salary the most. The EEOC takes pregnancy discrimination seriously." Berry is the director of the EEOC's New York District. His district is mostly responsible for "addressing discrimination charges and conducting agency litigation in Connecticut, Maine, Massachusetts, New Hampshire, New York, northern New Jersey, Rhode Island, and Vermont."
For those who don't know, the EEOC exists to help enforce and advance opportunities in the workplace by ensuring federal laws are being followed so no one is being discriminated against. When matters of discrimination do occur, they often rise to the defense of the one being discriminated against and take legal action if necessary.
Sources:
EEOC Sues Cassone Leasing for Pregnancy Discrimination