A majority of clients understand they get what they pay for. However, you will face clients who want the cheapest rates at any cost.
---
In business, only some of your clients will be amicable. You will encounter some problematic clients with whom you must build relationships. This does not mean you say no to all those clients you find yourself having a hard time with. If you continue taking this step, you will be unable to expand or even grow your business in the market.
Specialists from Local Client Takeover, a respected name in search engine optimization services and marketing, recommend some simple yet powerful strategies to deal with demanding clients and protect your sanity and business.
Fix realistic timelines and goals
How long does search engine optimization take? There is no one answer to the above question. The client must understand several nuances to search engine optimization and how they affect client results in the long run. Generally, organic rankings and traffic take some time to build. It would help if you conveyed to your client that returns from investments in search engine optimization will take several months or even years to develop.
Explain to the client how SEO works
Tell the client that results from search engine optimization will take about six to nine months for them to witness meaningful results. If you can get those results faster, this means you have exceeded the customer's expectations.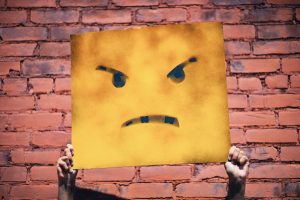 When you are upfront with your client about the results of SEO, you can set realistic timelines and successfully deal with demanding clients. If you need to justify results to your clients, walk them through how SEO works in 2023 to dispel any myths they might have.
Long-term commitments are the key to success in SEO for a business.
The results of search engine optimization compound over time. You need to explain the above to your client. The longer they invest and stick with it, the more significant their results will be. When you stress the need for long-term commitments, you can set your clients up for business success and set realistic goals. Long-term commitments also give you time for the work to show results. If your clients need to understand that SEO is a long-term effort, they should discontinue services with you and switch agencies before the desired SEO results are attained.
Demand what you deserve in terms of pay and time
A majority of clients understand they get what they pay for. However, you will face clients who want the cheapest rates at any cost. They are unaware of the distinction between White-Hat and Black-Hat SEO tactics and the price differences. Black-hat tactics pose significant risks with low-quality SEO, and their consequences are harmful to the welfare of your client's business.
It would help if you explained the above to your client so that they understand the difference and pay you what you deserve. It would help if you demanded standard prices in the industry. If the client refuses to agree, then there is nothing much you can do. It is better to part ways and concentrate on other clients.