There are skills necessary to develop your career. Fortunately, they are easily learned.
---
To evolve means to challenge yourself. Only by challenging ourselves we can become better in every aspect of our lives. Therefore, if you seek to develop your career, you'll need to upgrade your set of skills and develop several new ones.
Stepping up your career game is a process that will come with a lot of struggles until you achieve your goal – the promotion or a better job. Most of the time, when someone wants to develop his career, it means that he's seeking a leadership position. Therefore, this change in your career requires you to change yourself, so you can be a valuable improvement for your future team.
There are several skills that you should master in order to prosper in a leading position. Therefore, in today's post, we're writing about the most essential skills you should have to develop your career.
Communication
Your communication skills are the first skills that anyone will notice, and also the first skills that will be analyzed by your employer or client. Communication has four main branches: speaking, listening, nonverbal, and writing.
The words, tonality, and expressions you choose when you speak with someone say a lot about your level of communication skills and how professional you really are.
When you speak, it's impossible not to use nonverbal communication. In fact, according to Resumes Planet researchers, nonverbal communication is the first interaction between two persons (eye contact, a smile, a firm handshake.)
Moreover, you need to know how to truly listen to someone and how to use nonverbal communication while you're listening, so the person you're speaking to will know that you really care. As well, it should be common sense that when someone's talking you shouldn't interrupt him.
Writing, on the other hand, can be analyzed in many ways. It starts with grammar issues, misspelling, phrasing errors, and continues with knowing what style and format you should use according to who you're writing to.
Problem Solving
Problem-solving skills refer to one's abilities to work efficiently under pressure and use logical ways/systems/processes in order to solve a problem. This skill requires decision-making aptitudes – Decision making is a quick analysis process of a certain situation, which helps the person make decisions that involve lesser risks.
Possessing efficient problem-solving skills can make all the difference between one employee or another, or between one candidate or another. Every company desires an efficient problem solver on his team, related the specialists from UK Careers Booster.
Strategic Thinking
Simply put, strategic thinking is the ability to make effective long-term plans. Employers usually look at the candidates with strategic thinking skills as top talents. Most people who possess this skill are usually managers or have executive positions.
As Amanda Ruffus, the HR manager at Best Essays, related, "Usually, the best strategic thinkers are the ones that are constantly learning and seeking for new information that will help them evolve."
As well, they treasure the advice of the ones they trust the most, they are not afraid to take risks, and they never forget their purpose.
Even if you're a freelancer, you'll need this skill to step up your game. Imagine that you're offering online writing service but your goal in your career is to become a novel writer. You'll have to think long-term, create a strategy, and take some risks when your book's success is at stake.
Planning and Organizing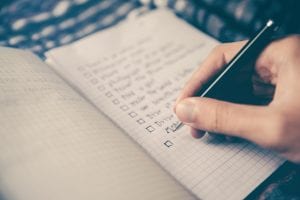 Planning and organizing are two different things and yet they are codependent. Efficient planning requires great organizational skills. Organizing doesn't only refer to your ability to keep things in order in your house. In fact, it mainly means organized thinking.
These two skills that work amazingly well together can help you finish everything by the deadline, set realistic expectations, create successful strategies, and manage your time effectively. Basically, your planning and organizational skills will provide most of the qualities that every employer seeks – said the experts from EssayOnTime.
No matter what path you choose in life, the above-mentioned skills are essential for achieving all your goals successfully. Take your time, don't rush the process, and stay focused on your goals.
You'll face many obstacles along the road, but it's all about how you manage to overcome them.
Be patient, stay motivated, and plan all your actions according to your goals.