The family of Anabelle Black recently received a $750,000 settlement to end a wrongful death suit involving the child's preventable death from croup.
---
After tragically losing their child to complications related to croup, the family of one-year-old Anabelle Black filed a wrongful death lawsuit against Cherry Clinic in Greenville, claiming the clinic "failed to adequately treat her." Now, the child's family was just awarded $750,000 to settle the suit.
Anabelle passed away back in January 2016 days after she experienced complications associated with croup. According to the suit, her mother took her to "Cherry Clinic, where she was diagnosed with croup and sent home with a prescription for steroids." Hours later, she "stopped breathing and was rushed to the hospital." Days later, she passed away.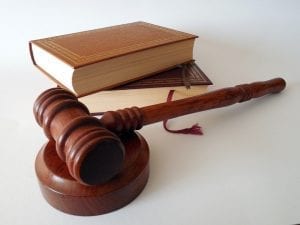 When commenting on her daughter's symptoms prior to the emergency incident, Shelby Dorey said Anabelle's croup began with normal cold symptoms, including coughing and a stuffy nose. However, the illness progressed until the child's fever climbed higher than 103 degrees. From there, Dorey rushed Anabelle to an urgent care facility for treatment, "but her daughter's condition continued to decline and she started to have the signature cough consistent with croup." Concerned for her daughter, Dorey took the child to Cherry Clinic "where physician's assistant Marguerite Sowers diagnosed her with croup and sent her home with a prescription for steroids."
Once home, Dorey gave her daughter the medication. Unfortunately, hours later, Anabelle stopped breathing. While performing CPR, the family called 911. When paramedics arrived, they "continued lifesaving efforts as they rushed Annabelle to the hospital." Once there, she was "placed on a ventilator and died days later as a result of injuries to the brain caused by the time she went without breathing."
Shortly after her child's death, Dorey, represented by attorney Rob Buchanan of the Buchanan & Buchanan law firm in Grand Rapids, filed a medical malpractice suit against the federal government because Cherry Clinic is federally funded.
When commenting on the case and what happened to Anabelle, Buchanan said, "Sowers didn't take the time to care. She didn't spend the time to take care of this kid correctly. She didn't even know the basics of croup." He added that the physician's assistant "should have recognized the severity of Anabelle's croup and administered a fast-acting steroid in the clinic." Additionally, he noted that "medical protocols call for her to have observed the child for at least three hours." The clinic also could have "sent Annabelle to a hospital emergency room for treatment."
Throughout the litigation process, Sowers denied the allegations and said "she would do the same thing if presented with the same circumstances again."
As for Dorey, she said the settlement is welcome news and will go a long way in helping her "deal with some of the fallout of Annabelle's death." She also said it helps give her confirmation that her daughter's death wasn't her fault, though she continues to miss her daughter dearly. She said:
"She was very fun. Her favorite word was hi…I want all parents to be aware of what happened so they can take precautions when their children are sick."
Sources:
$750K settlement after toddler with croup dies