St. Helena Hospital was recently sued by the family of Rosemarie McMahon after she died while in the care of the hospital.
---
St. Helena Hospital is at the center of a new lawsuit over allegations of wrongful death, negligence, and medical malpractice. The suit was filed in Napa County Superior Court by the family of Rosemarie McMahon, a former resident of St. Helena Hospital, who died while in the care of the hospital. According to the lawsuit, McMahon, who was 68-years-old at the time of her death, went to the hospital back in 2017 when she began experiencing shortness of breath. She was eventually diagnosed with "aortic insufficiency, which means the heart's aortic valve doesn't completely close."
Prior to her death, McMahon worked as a middle school teacher in St. Helena and adored her students. According to her daughter, Kaele McMahon-Varrelman, she was "selfless and full of life." She added, "It's kind of an emotional thing for me because it's my mom and she was really healthy. She was really healthy … not at all near her death."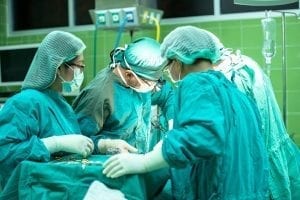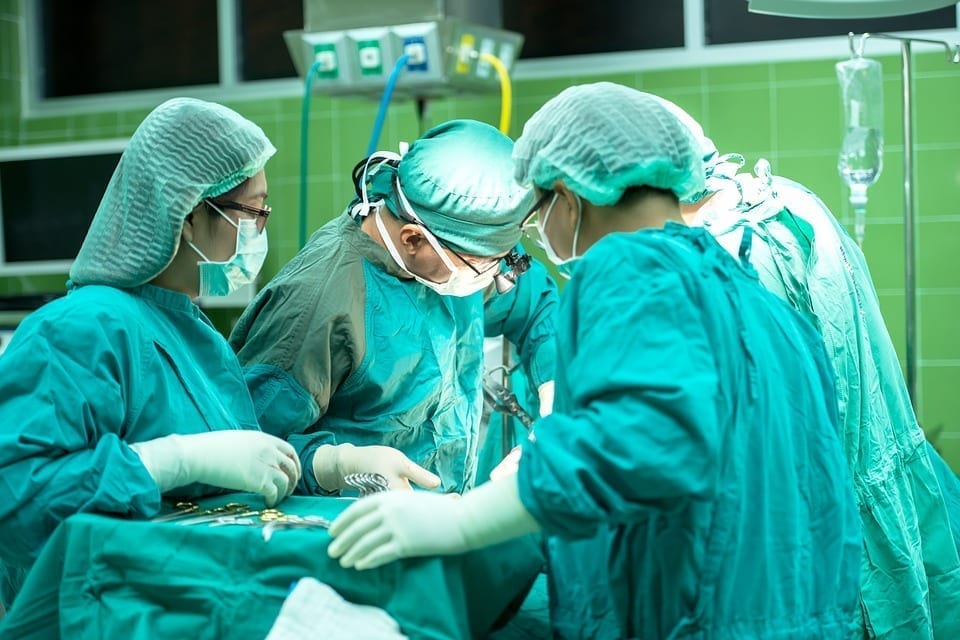 What happened, though? What did McMahon go through after her diagnosis? According to the suit, after being diagnosed, McMahon was "eager to receive surgery to relieve her symptoms and was admitted to St. Helena Hospital for a routine aortic valve replacement." However, after the surgery, her family began to grow concerned about how the "hospital's Intensive Care Unit handled her aftercare." For example, McMahon's nurse began saying things that troubled the family, such as "How low is too low for the blood pressure?"
Soon after the surgery, McMahon's family noticed that she "began making an unusual breathing noise." When they mentioned it to the nurse, the nurse said McMahon was "probably snoring." Her family wasn't satisfied, though, and tried, albeit unsuccessfully, to flag down a more qualified nurse.
Part of McMahon's aftercare involved the use of a chest tube. Unfortunately, the family later found out that "there was a kink in her chest tube, which caused her to lose a total of 900ml of blood." The suit argues that the hospital would have discovered the issue sooner had it followed it's own policies. According to the lawsuit, the "hospital's policies dictate that chest tubes should be checked every four hours."
When the family first learned about the malfunctioning chest tube, the nurse told them, "So glad you weren't there…there was blood everywhere."
As a result of the malfunctioning chest tube, McMahon had to "receive new blood due to her blood loss, but the hospital administered three 400 to 500 ml packets of type A- blood instead of McMahon's type, O- blood." The family was assured that she would be fine and that she would have to undergo "surgery to remove the A- blood."
During surgery, however, doctors discovered that she had a "mediastinal hemorrhage and tamponade," which meant she was bleeding into the "cavity between the heart and chest." As a result, the surgeon had to remove "700 to 800 ml of blood and a blood clot."
To make matters worse, after the surgery, McMahon's family was informed that she received "medicine that she was allergic to, despite the fact that her allergies were listed on her admissions paperwork and the wall of her hospital room."
Later, McMahon underwent a CT scan on September 8, 2017, that revealed a "subdural hemorrhage or internal bleeding inside the head." Unfortunately, the hospital had no neurosurgeon. It did, however, arrange for her to "be sent to Washington Hospital in Fremont," according to the lawsuit.
Once transferred to Washington Hospital, doctors informed McMahon's family that while the subdural hemorrhage was insignificant, "her body was reacting to sepsis and multiple organ failure from the blood loss and chest tube kink." The same doctors estimated that she had "lost about 60 percent of her blood."
As a result, the staff at Washington Hospital "performed 48 hours of dialysis, a life-saving treatment usually reserved for patients with end-stage kidney disease who need their blood to cleaned." However, it was too late for McMahon. She died on September 22, 2017, due to "organ failure, septic shock, and coagulopathy, a condition in which a person's blood cannot form clots."
In filing the lawsuit, McMahon's husband and daughter are seeking "an unspecified amount of money in damages, and money" to cover and legal costs that may incur from filing the suit. When commenting on the lawsuit, attorney Lindsay Burton, who represents the family, said "the family's priority is shining a light on McMahon's experience."
So far, the hospital has denied the allegations mentioned in the lawsuit. Jill Kinney, a spokesperson for St. Helena Hospital, declined to comment during the litigation process but stressed that patient safety is the hospital's top concern. She added, "In the rare case where an outcome is unexpected we seek to learn from it and improve processes whenever possible."
An attorney for the hospital also wrote that "it should be shielded by laws that prevent health care providers from being held liable when a patient dies as a result of their ailment, another physician's care and more."
Sources:
Lawsuit: St. Helena Hospital's negligence caused premature death of local woman