A federal judge said that is too early for the state to ask that the lawsuit, which claims that a recently-revised voting map disfavors Black residents, be dismissed.
---
A federal judge has dismissed Georgia's motion to dismiss a lawsuit challenging the voting districts created by the state's Republican-controlled legislature nearly two years ago.
According to The Jackson Progress-Argus­, the lawsuit was filed by the American Civil Liberties Union and its Georgia-based chapter.
In their complaint, American Civil Liberties Union attorneys claim that the district maps effectively disenfranchise Black voters.
"Georgia's state legislative maps dilute the voting strength of Black Georgians in violation of the Voting Rights Act," A.C.L.U. Voting Rights Project co-director Sophia Lin Lakin said in a statement. "The maps rob Black voters of the right to engage in politics with equal dignity and equal opportunity. This ruling is a victory, and we look forward to proving our case at trial."
U.S. District Judge Steve Jones has since set a September hearing date in the case.
When considering Georgia's motion to dismiss, Jones opined that it is too early for the court to consider discarding the complaint outright.
"Material questions of fact remain as to all aspects of Plaintiffs' claims, and the Court cannot rule for Defendant without making factual determinations, weighing evidence, and asserting the credibility of the experts," Jones wrote. "Unlike on a motion for a preliminary injunction, these determinations are impermissible on a motion for summary judgment."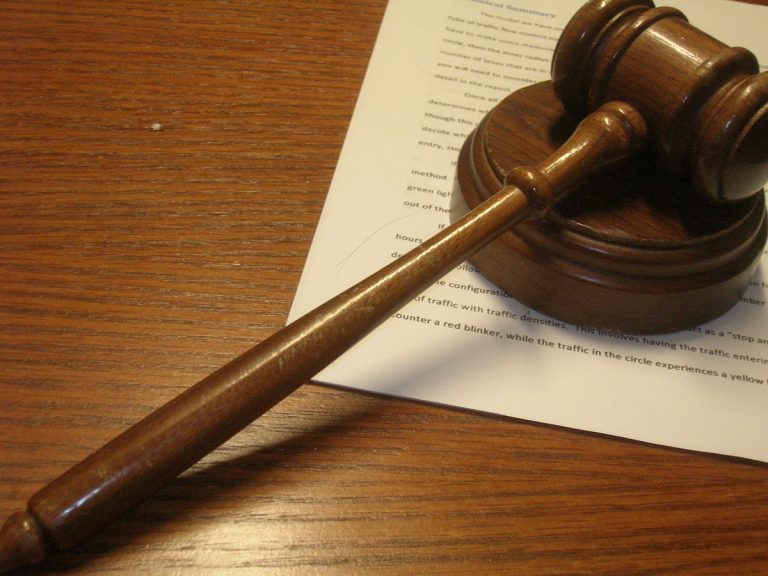 "Additionally, given the gravity and importance of the right to an equal vote for all American citizens, the court will engage in a thorough and sifting review of the evidence that the parties will present in this case at a trial," Jones added.
The Associated Press notes that Jones' issued several similar orders, which apply to three cases: one challenging the lines of Georgia's 14 congressional districts, and two challenging the lines of the 56 state Senate and 180 state House districts.
Each of the three lawsuits claims that the maps violate the federal voting rights act by effectively dividing and diluting the voting strength of Black voters.
The American Civil Liberties Union and its local affiliates have asked the court to order the state to redraw one or more congressional districts, where Black voters will—in effect, and in practice—be able to elect a candidate of their choosing.
Jones has already indicated that it appears likely that Georgia's electoral maps violate provisions of federal voting law.
However, last year, Jones allowed these congressional maps to be used in the 2022 elections, opining that making any last-minute changes could prove disruptive to the electoral process.
Sources
Judge denies Georgia's motion in redistricting lawsuit
Judge refuses to toss discrimination lawsuits over Georgia voting districts