The lawsuit claims that Google facilitated the tracking of users who were led to believe that companies could not monitor their activity in Chrome's "Incognito" mode.
---
A federal judge has dismissed Google's request to dismiss a lawsuit alleging that the company's use of tracking cookies illegally infringed upon the rights of millions of Americans.
According to Reuters, U.S. District Judge Yvonne Gonzalez Rogers said in her Monday ruling that users never consented to letting Google harvest their information, because Google never explicitly told them how tracking companies enable the company to monitor their activities across different websites and platforms.
David Boies, an attorney for the plaintiffs, said the court's decision represents "an important step in protecting the privacy interests of millions of Americans."
Reuters reports that the proposed class action claims that Google's analytics, cookies, and applications let the technology company track consumers' activity even when they browsing the web in "Incognito" mode.
Google's capacity to monitor Chrome users' private browsing lets it learn about consumers' shopping habits, preferred foods, and travel histories, alongside "potentially embarrassing things," such as the consumption of pornography.
The end-result, attorneys say, is "an unaccountable treasure trove of information so detailed and so expansive that George Orwell could never have dreamed it."
In her 36-page decision, Rogers said that there is clearly a market for this information.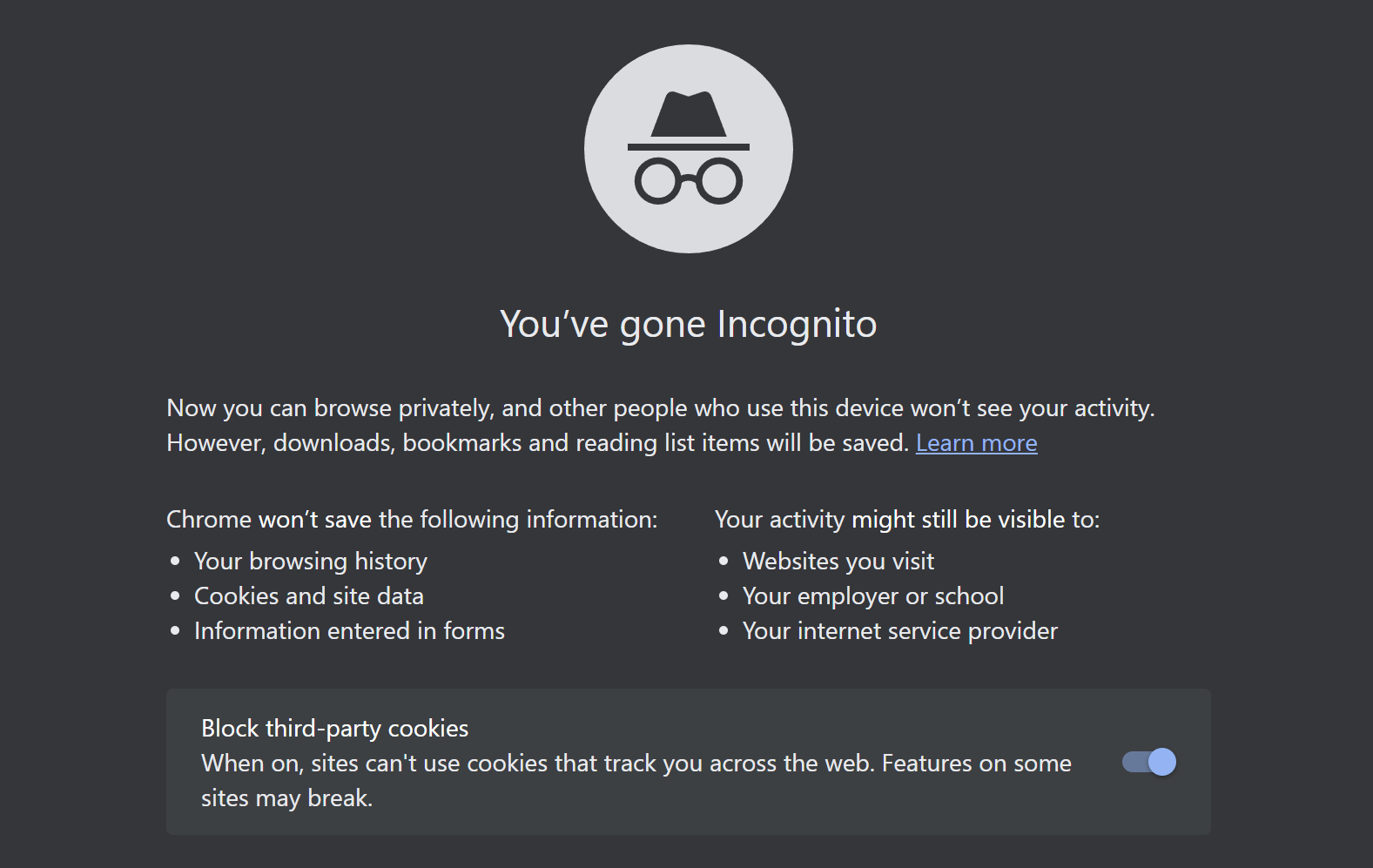 She also disputed Google's allegations that the plaintiffs had failed to establish that they had been in any way injured by the company's data collection practices.
"Plaintiffs have shown that there is a market for their browsing data and Google's alleged surreptitious collection of the data inhibited plaintiffs' ability to participate in that market," Rogers said. "Finally, given the nature of Google's data collection, the Court is satisfied that money damages alone are not an adequate remedy. Injunctive relief is necessary to address Google's ongoing collection of users' private browsing data."
Furthermore, the judge found that Google's past statements, including its privacy policy, suggest that there are definite limits on the data that Google could collect from its users.
The plaintiffs, for instance, appear to have evidence that Google "stores users' regular and private browsing data in the same logs; it uses those mixed logs to send users personalized ads; and, even if the individual data points gathered are anonymous by themselves, when aggregated, Google can use them to 'uniquely identify a user with a high probability of success.'"
"Taken as a whole, a triable issue exists whether these writings created an enforceable promise that Google would not collect users' data while they browsed privately," Judge Rogers wrote.
Google, though, has continued to deny any wrongdoing, saying that it has explicitly informed consumers that some companies may be able to track activity in Chrome's Incognito mode.
"Incognito mode in Chrome gives you the choice to browse the internet without your activity being saved to your browser or device," Google spokesperson Jose Castaneda said in a statement. "As we clearly state each time you open a new incognito tab, websites might be able to collect information about your browsing activity during your session."
Sources
$5 billion Google lawsuit over 'Incognito mode' tracking moves a step closer to trial
Google fails to end $5 billion consumer privacy lawsuit