Xylazine is making its way into the illicit drug supply in the U.S., causing devastating effects.
---
Flesh-rotting tranqulizer has crept into the cocaine supply in the United States, posing a serious risk to unsuspecting victims. The drug, also known as xylazine, is a powerful sedative that can cause various serious side effects, including respiratory depression, low blood pressure, and seizures. It can also lead to flesh-eating lesions and psychosis caused by the drug's effects on the immune system.
While tranquilizer often affects hardcore drug users, many recreational users are also finding it in their cocaine supply. In Massapequa Park, a tiny suburban village on Long Island, a man in his forties who dabbled in cocaine occasionally was left puzzled after his toxicology report indicated that he tested positive for xylazine.
"He was stunned when he gave him the lab results showing tranquilizer was in his system," Dr. Carol McKinney, a clinical social worker at Victory Recovery Partners in Massapequa Park, said.
The tranquilizer often puts its victims in a zombified state, and various videos have popped up online showing barely conscious addicts wandering around in a dazed state through drug-riddled neighborhoods in Chicago and Philadelphia.
Now, health and law enforcement officials are concerned about the spread of xylazine in the mainstream drug supply.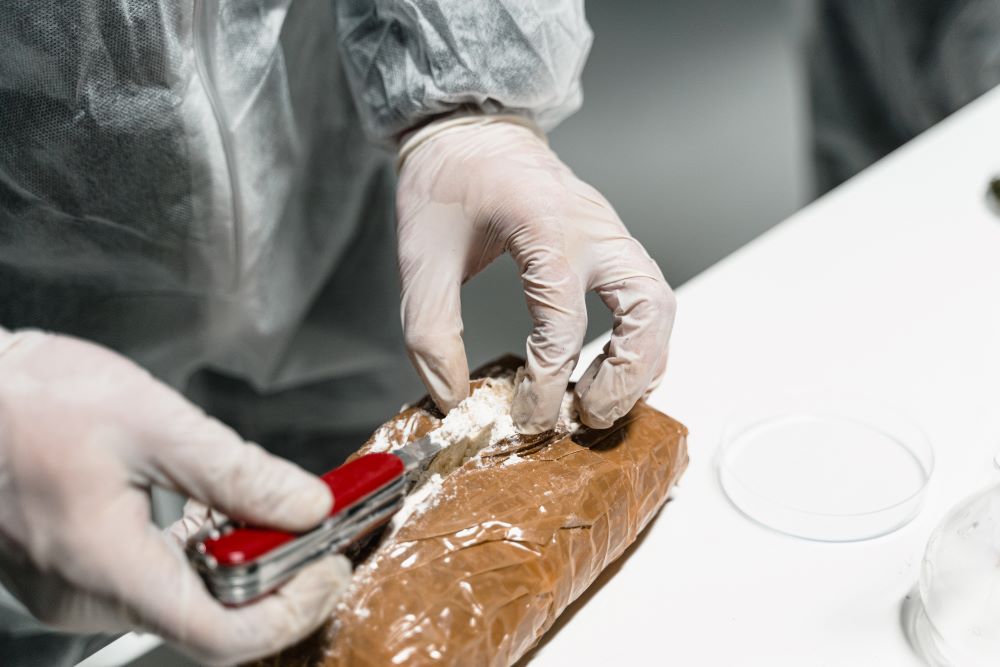 "We've seen a spike in street level cocaine laced with xylazine," Frank Tarentino, the special agent in charge of the federal Drug Enforcement Administration's New York Division, said.
And sadly, the spread of xylazine in the mainstream drug supply is worsening.
The DEA found that nearly 15% of all drugs tested in its Northeast regional lab contain xylazine, according to Tarentino. Worse still, more than 85% of the narcotics with xylazine also contain fentanyl, the portent synthetic opioid.
That means unsuspecting narcotics users could kill users instantly, even if consumed in small amounts.
These claims are backed by a study published in the scientific journal Drug and Alcohol Dependence last year that stated that xylazine-related deaths rose up to 20 times in the five-year span between 2015 and 2020.
In New York, which in 2021 began testing deceased opioid overdose victims for xylazine, about 20% of opioid overdose fatalities were due to the presence of the drug, according to the New York State Department of Health.
Across other states, the fatalities were much lower as roughly 5% of opioid overdose fatalities involved xylazine, the Department added.
Dr. McKinney echoed Tarentino's concerns when she stated that numerous patients had tested positive for xylazine at Victory Recovery Partners after the rehab institution began testing for the tranquilizer about eight months ago.
"Earlier this month, 86 patients tested positive for xylazine in a week," McKinney said.
Bridget Brennan, New York City's special narcotics prosecutor, believes narcotics are laced with tranq in the U.S., not overseas, where the synthetic opioid is often manufactured.
Xylazine isn't classified as a controlled substance in the U.S. As such, drug labs certified by the State of New York don't test for it only when law enforcement officials make a massive drug seizure locally. The DEA does this at the federal level.
Brennan wants the drug classified as a controlled substance to help authorities regulate its distribution.
The DEA also wants the drug classified as a controlled substance to allow DEA agents to arrest illicit tranquilizer dealers.
However, until these measures are implemented, health officials are urging people who use cocaine to be vigilant before purchasing the drug. They are distributing information about the drug to law enforcement officials, healthcare providers, and the general public.
Sources:
Flesh-rotting tranq infects cocaine supply, takes aim at new, unsuspecting victims
Flesh-rotting 'zombie drug' on the rise in NYC, local officials warn
Xylazine spreads across the US: A growing component of the increasingly synthetic and polysubstance overdose crisis.