A former Columbus Division of Fire Battalion was recently sued by a former cadet for alleged sexual harassment and gender discrimination.
---
Former Columbus Division of Fire Battalion Chief Joe Richard recently came under fire in a lawsuit accusing him of sexual harassment and gender discrimination. The suit was filed earlier this month on behalf of a "woman who was part of the division's Cadet program." Her allegations date back to April 2019 and involve claims that Richard made sexual comments to her. It also alleges sexual touching. 
When commenting on her experiences, the plaintiff said:
"I would ask him to stop. He would be like, 'Who are they going to believe? Me or you? Do you want this job here? I've been here 34 years and you're just now coming onto the department. You're a woman.' And I was like, 'But, I thought you wanted women to be here."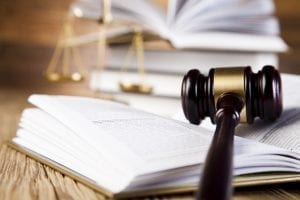 The complaint specifically describes an incident that happened back in May 2019. According to the suit, "Richard allegedly asked to see the woman's knee after she had issues following an injury…He asked Plaintiff to take her pants off. Plaintiff refused." The complaint further states: 
"He tried to pull Plaintiff's pant leg down. Plaintiff resisted. Defendant Richard then asked Plaintiff if it would make her feel more comfortable if he also took his pants off. Plaintiff said no. Defendant Richard then pulled Plaintiff's pants down from around her waist. Defendant Richard then coerced Plaintiff into removing her pants. Plaintiff was not wearing any underwear at the time…Richard grabbed Plaintiff's vagina and said, 'Who do you think they will believe: me or you?'"
As a result of the alleged harassment, the suit claims the plaintiff suffered from, and continues to suffer from "pain, mental anguish, depression, and loss of self-esteem." She added:
"It's bigger than, 'Oh, he touched my vagina. He touched my mind. He touched me in a sacred place I try to keep people from touching, but he actually screwed with me mentally."
When asked about the lawsuit, Larry James, Richard's attorney, said, "This lawsuit will have to run its own course in its own time. There are two narratives here that will have to be vetted."
Unfortunately, the allegations included in the lawsuit only represent one woman. In total, six women have accused Richard of "sexual misconduct, ranging from inappropriate comments to unwanted hugging to intrusive photos." In response to those allegations, the Columbus Police Department launched an internal investigation and a separate criminal investigation is also underway. Additionally, Richard resigned from his position in October.
Sources:
Lawsuit accuses former Columbus fire official of sexual harassment, gender discrimination
Woman discusses lawsuit alleging sexual harassment, more by former Columbus fire official