Stinson spent 24 years locked away, his conviction largely due to discredited forensic techniques.
---
After eight days of trial and talks, former Milwaukee inmate Robert Lee Stinson will win $7.5 million for the 24 years he spent wrongfully behind bars.
The lawsuit—filed against the City of Milwaukee and one of its detectives—was approved by the Common Council. It calls for Stinson to receive $3.5 million in August and the remaining $4 million in January of next year.
Stinson, now aged 54, was exonerated in 2009. He sued after learning that the bite mark evidence used to secure his conviction had been altered, with one doctor purportedly using the case to bolster his own standing as a forensic expert.
"Mr. Stinson waited a very long time for this trial—34 years since his arrest and nearly 10 years since filing his civil rights lawsuit seeking redress for his wrongful conviction," said Loevy & Loevy attorney Heather Lewis Donnell.
"Over the course of the week-and-a-half trial, the jury heard very powerful and moving testimony that convinced all sides that substantial compensation was in order," Donnell said. "This is certainly the largest wrongful conviction settlement that Milwaukee has ever seen and one of the largest civil rights settlements as well."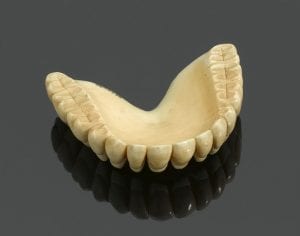 Common Council President Ashanti Hamilton noted that Milwaukee may not be able to pay the settlement itself. Self-insured and already exhausted from claims pay-outs, the city will probably have to borrow the millions needed to satisfy Stinson's award.
"The situation, in general, is a very unfortunate one and we don't want to deny the impact that that whole ordeal had on him and his family," Hamilton said.
According to Hamilton, recognizing injustice and offering remuneration to its victims is having a huge impact on communities as well as institutions.
"I think we're getting to a point where it's actually more beneficial for us to deal justly with people as opposed to simply getting convictions," he added. "We don't want to be that kind of system, we don't want to be the type of system that's hellbent on locking people up as opposed to receiving and administering justice."
For Stinson, it's an admission long over-due.
As the Associated Press Reports, Stinson was 20 years old when he was convicted of first-degree murder. It was 1985, and detectives had discovered the body of one of Stinson's neighbors in an alleyway, heavily bruised and covered in bite marks.
While Stinson wasn't initially identified as a suspect, two dentists—one of whom was trying to build a name as an expert in the budding field of bite mark forensics—said the killer was missing an incisor.
Stinson, who's missing one of his upper teeth, was tagged in the investigation. He claims one retired detective—named as James Gauger in the suit—honed on him, refusing to consider other suspects or alternative explanations.
Gauger, says the suit, had suspected Stinson of complicity in another homicide and wanted to take him in.
Two dentists consulted to compare Stinson's dental profile with bite marks left by the killer also appear to have manipulated or otherwise misrepresented the evidence. Their testimony was rebuked by contemporary experts when Stinson was freed from prison in 2009.
Sources
$7.5M Settlement in Milwaukee Wrongful Conviction
Exonerated Wisconsin Prisoner Takes Detective and Dentists to Court
Man exonerated after 23 years in prison says detectives, dentists framed him with bogus bite-mark evidence
Milwaukee Would Pay $7.5M Settlement in Bite-Mark Case
Settlement calls for Milwaukee to pay $7.5 million to man convicted based on bogus bite mark evidence