Attorneys for the four Venezuelan asylum-seekers claim that U.S. Immigration and Customs Enforcement intervened to prevent the for-profit detention center from being closed.
---
Four men detained at the Torrance County Detention Facility in New Mexico have filed a lawsuit against U.S. Immigration and Customs Enforcement, alleging that migrants are forced to contend with broadly unsanitary and illegally unsafe conditions.
The detention center, writes The Associated Press, is operated by a for-profit contractor. It has attracted repeated criticism for its purportedly improper and below-standard living conditions.
Located near Estancia—an estimated 200 miles from the U.S. Mexico-border—the Torance County Detention Facility is licensed to accommodate 505 adult, male migrants at any time, although actual populations fluctuate.
According to The Associated Press, the lawsuit was announced late last week by a coalition of immigrant rights activists. In their complaint, attorneys note that conditions in the center have deteriorated over the course of the past several year, leaving inmates living in squalor and without reasonable access to legal counsel.
Torrance County Detention Facility had, for instance, failed a recent performance evaluation in 2021.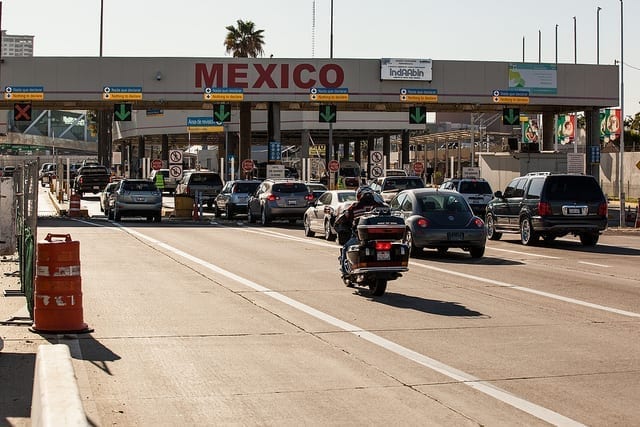 However, I.C.E. apparently fought to avoid documentation of a second consecutive failure, which could have led to the federal government discontinuing its funding.
"The point is that I.C.E. can't turn a blind eye to conditions in detention facilities," said Mark Feldman, senior attorney at the National Immigrant Justice Center, among the organizations representing the four plaintiffs. "They maintain congressionally-mandated oversight responsibility over conditions wherever immigrants are detained."
CoreCivic, the controversial operator of the Torrance County facility, has since said that I.C.E. audits supported continued operations.
"We provide a safe, humane and appropriate environment for those entrusted to us and are constantly striving to deliver an ever better standard of care," CoreCivic spokesperson Ryan Gustin said in an email statement to The Associated Press.
As LegalReader.com has reported before, though, CoreCivic's history has been mired in controversy. In recent years, the company has fought numerous lawsuits alleging widespread and systemic failures in its facilities across the country.
Human rights activists have, for example, said that CoreCivic routinely understaffs its detention centers, creating serious hazards that place both inmates and security personnel at-risk.
"The plaintiffs in this case are courageously speaking up about the egregious conditions they are experiencing and the callous disregard at [Torrance County Detention Facility] for their basic safety and well-being, despite a history of retaliation at [TCDF]," said Tess Hellgren, director of legal advocacy at Innovation Law Lab.
However, I.C.E.—much like CoreCivic—continues to insist that conditions in Torrance County Detention Facility are reasonable and humane.
"Torrance County Detention Facility has passed its recent inspections and ICE will be continuously monitoring the facility to make sure it's consistently meeting our high standards and minimum requirements," I.C.E. Chief of Staff Jason Houser told New Mexico Political Report. "If those standards and requirements are not met, ICE will terminate the agreement for use of the facility. As announced earlier this year, ICE discontinued use of two facilities not meeting operational expectations, Etowah County Detention Center, and Glades County Detention Center,"
Sources
Class-action lawsuit alleges unsafe conditions at migrant detention facility in New Mexico
Four detained asylum seekers sue federal government over alleged conditions
Lawsuit alleges filthy, unsafe conditions at New Mexico migrant detention facility