When the most vulnerable among us are being preyed upon by fraudulent pharmacies, as is the case with HIV patients, something must be done. Fortunately, there are those who are taking action.
---
The global pharmaceutical industry is hugely profitable, worth over $900 billion and growing faster than ever. Its growth is based off many different factors including disease prevalence, drug affordability, consumer attitudes, government policies and other supply-side factors. Although preventative care and treatments for serious diseases are advancing, population growth and lack of accessible healthcare keep fueling the prevalence of diseases, such as HIV.
The enormous amounts of money traveling back and forth between pharmacies and insurance companies have led some individuals to commit healthcare or insurance fraud, often at the expense of HIV patients who are living in poverty and struggling to get by. When companies that are supposed to provide a service to those in need take advantage of their power, how do we stop them from affecting these highly vulnerable populations?
In the last few months, at least two major fraudulent pharmacy schemes have been exposed for stealing millions of dollars throughout years of operations, primarily by processing false claims through Medicare. These cases will help legislators to reassess the regulations that allowed these actions to slip through the cracks, and the consequences that those behind the schemes face will help send a message to anyone considering following in their footsteps.
Fraudulent Pharmacy Crimes
One such case occurred at a supposed Chicago-based pharmacy, where 74 year old James Calhoun opened a fictitious pharmacy that existed primarily on paper. Using his name, as well as those of his friends and family, Calhoun processed claims for medications for three years, defrauding Medicare Part D for $1.6 million. After medicare began denying the prescription claims, Calhoun appealed the denials, submitting fabricated checks to Medicare as part of the appeal before he was finally caught. 
In March, New York City Attorney General Letitia James filed a lawsuit against a fraudulent pharmacy that committed even more destructive actions than stealing from Medicaid. Aftab Hussain, who owned pharmacies in the Bronx, Manhattan and Westchester Center, ran a multi-million dollar Medicaid scam in which he took advantage of impoverished people living with HIV. Hussain did this by convincing patients to sell back antiretroviral HIV medications, such as Atripl, Delstrigo and Pifeltro, for as little as $25 to $100.
Pharmacies are reimbursed about $2,000 in claims for HIV medications. However, after buying back the medication for very little money, the pharmacies simply put the medications back on the shelves and pocketed thousands of dollars at the expense of their patients. 
After decades of research, doctors have discovered ways to manage the spread of HIV; however, in order to effectively prevent or treat HIV, patients must take their medications meticulously. Not doing so can have unforgiving consequences, such as developing a resistance to HIV treatments, and rebounding a patient's viral levels, which can increase their chances of transmitting HIV to others. 
Some studies show that certain HIV medications, like Truvada, can reduce the risk of HIV infection by 42 percent to 53 percent in men who have sex with men, and up to 75 percent between heterosexual, mixed-status couples. Other studies show that when taken long term with other antiviral drugs, it can be more than 90 percent effective in reducing a patient's viral levels enough to prevent spreading HIV — but only when taken properly.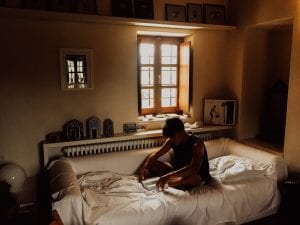 Therefore, these fraudulent pharmacies that convinced HIV patients to sell back life-saving medications could have caused increased rates of HIV transmission, as well as caused patients to become resistant to their prior HIV treatment plan. 
However, Hussain was not only buying back these vital medications from patients — the pharmacy owner also obtained and distributed medications that were diverted, expired or adulterated. It's expected that he laundered about $11 million that he stole from Medicaid through shell corporations, real estate companies, and several different bank accounts.
Taking Advantage of Vulnerable Populations 
By stealing money from Medicaid, these schemes were taking money that could have been used to help people who truly need assistance. In the case of Hussain, impoverished people with HIV were directly taken advantage of by being offered money for their necessary medication. Whether they did not know the effects of stopping the medication, or could simply not turn down the money, they should not have been put in that situation. 
At-risk populations, such as gay men, are already at a disadvantage, as they can be denied health insurance for taking HIV medications. Although this is unlawful, insurers don't usually provide explanations when they turn down a person's application for insurance. 
If caring for an HIV-positive patient becomes so complicated that the person needs round-the-clock care, such as in the case of Courtney Shelor's father, nursing home care may be the only answer. The difficulty of this lies in the form of care providers taking advantage of the doubly vulnerable population of HIV and AIDS patients in a nursing homes or care homes. Six different facilities have been accused by the ACLU on Shelor's behalf of discriminating against her father because of his condition. This discrimination could even go so far as to border on neglect, especially if care facilities are withholding medication or using fraudulent meds.
The stigmas associated with HIV already make it difficult for at-risk populations to get the care that they need to prevent or treat the disease. Many people aren't aware they should be tested for HIV, even if they don't exhibit symptoms, as they don't realize that people can contract HIV and be asymptomatic for over a decade. In order to avoid transmitting the virus, at-risk populations need to have access to preventative care that will help them manage their health. 
Stopping Fraudulent Pharmacies
These fraudulent pharmacies are being sued to pay back all of the money they stole from Medicaid; however, it's important to ensure these types of situations don't occur in the future at the expense of these vulnerable populations. In order to stop them from affecting people with HIV, it may be beneficial to establish new regulations or credentials for pharmacies. All that is needed to practice pharmaceutical medicine now is a license, but the Council on Credentialing in Pharmacy (CCP) believes further credentials for competency may be necessary.
According to the CCP's Guiding Principles for Post-licensure Credentialing of Pharmacists, "Due to the variability in complexity of care and increasing differentiation of pharmacy practice, CCP believes that pharmacists, like many other patient care providers, should be expected to participate in credentialing and privileging processes to ensure they attained and maintain competency to provide the scope of services and quality of care that are required in their respective practices."
Medicare fraud occurs each year, resulting in billions of dollars that are falsely billed to the program. To address this problem, the Department of Justice and the Department of Health and Human Services joined together to form a joint investigative and prosecutorial organization known as the Medicare Fraud Strike Force. They were soon joined by the Drug Enforcement Administration, Office of the Inspector General, Internal Revenue Service, Federal Bureau of Investigations, and Centers for Medicare and Medicaid Services. 
The Medicare Fraud Strike Force has charged nearly 4,000 defendants who collectively falsely billed the Medicare program for over $14 billion since the Force formed in 2007. Many of the defendants who were found guilty in billing and dispensing medications lost their pharmacies, pharmacy licenses, were required to pay large amounts of restitution, and some went to prison for several years. Those committing fraud risk a huge portion of their lives by doing so. 
It's important to raise awareness among at-risk populations about the need to get their medications from reputable sources, and to take these medications as prescribed. Although it can be difficult to imagine that people are capable of taking advantage of sick individuals for personal gain, money can cause people to do that exact thing. Fraudulent pharmacies are destructive and dangerous and must be exposed as soon as possible.
Gay men and other populations that are at risk for contracting HIV need to be protected by pharmacies, as well as government policies to keep the general population safe. Although HIV is a serious disease, doctors have made the medical advances necessary to treat and manage it; and now, it's up to the government to ensure everyone has access to this life-saving care.