Just because Isiah Murrietta Golding was wanted in connection with a crime doesn't mean he should've been executed on sight.
---
California law enforcement officials have ruled a Fresno shooting justified, even as video shows that officers opened fire on a 16-year old boy who was running away from them.
CNN reports that the decision, reached in the 2017 slaying of Isiah Murrietta Golding, constitutes feedback from three different departments.
However, surveillance camera captures provided by attorney Stuart Chandler raises questions as to how those departments decided what they did. In the recording, Murrietta Golding is seen climbing a fence and leaping into a small yard, pursued by two officers.
Murrietta Golding falls to the ground, gets back up and starts to run.
As the teenager is righting himself and preparing to flee, one officer tries to climb the fence while the other crouches down and starts shooting through it. Murrietta Golding takes a step, stumbles, and then falls to the ground.
According to CNN, a voice off camera can be heard saying, "good shot."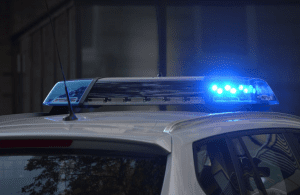 The bullet, says CNN, went through the back of the boy's head. Murrietta Golding spent three days on life support before passing away.
The lawsuit, filed by Murrietta Golding's father, argues that officers have no "objective facts" to suggest that the teenager was armed, reaching for a weapon or otherwise presenting an imminent threat to anyone or anything.
"The fact that the police department and the city of Fresno's police auditor all agreed that this shooting was justified is troubling in light of the video that clearly shows it's not," said Chandler, who's representing the family.
Fresno police say that Murrietta Golding was wanted for questioning in connection with a shooting that had taken place the day before and led to a fatal car crash.
The next day, patrol officers pulled over a vehicle full of teenagers, Murrietta Golding among them. Despite initially complying with officers' requests, Murrietta Golding fled on foot.
Fresno Police Chief Andrew Hall told local CNN affiliate KSEE that the shooting was deemed justified, at least in part, by Murrietta Golding's presumed involvement in a homicide.
"The use of lethal force in this case occurred while officers were investigating a homicide," Hall said. "The 16-year old in this case was involved in the homicide with his brother and the brother was later arrested and pled guilty."
"The [surveillance] video represents a different vantage point and was not what the pursuing officers could see," he added. "The 16-year old was also known to carry firearms and had jumped a fence into a child daycare center."
Before Fresno police decided to clear their officers—who apparently not only killed a fleeing teenager, but did so in front of a daycare—they denied Chandler access to the surveillance tapes. Chandler's requests were purportedly countered by a city attorney, who said that the daycare's "video machine" was broken.
Chandler says that initial reports released by police didn't mention that Murrietta Golding had been shot in the back of the head—he only found that out after managing to acquire ambulance records.
"What was initially reported was not n accurate portrayal of what happened," Chandler said. "It was reported as though the officer was in fear of his life. Clearly that's not what happened."
Sources
New Video Shows That Fresno Officer Shot Teen as He Fled
Video shows officer shoot an unarmed 16-year-old as he runs away. Police say it was justified