Gen Z reported poor mental health. But so did Gen X and Millennials.
---
Whether it be the ongoing pandemic, gun violence and mass shootings, natural disasters, global warming, or other significant societal issues, Generation Z is one that has already been through a lot. It's inevitable to say their mental health has suffered as a result, but are these the only factors shaping the state of their mental health, or is it generational suffering that is robbing Gen Z from optimal health and wellness?
"Less than half (47%) of Gen Z Americans are thriving in their lives — among the lowest across all generations in the U.S. today and a much lower rate than millennials at the same age," according to a recent report from Gallup and the Walton Family Foundation.
A scale developed to measure if people are thriving, struggling, or suffering is a telling metric. A group of 3000 people were selected for the study and were asked to rate how they see their future. The results revealed that only 41% of Gen Zers, ages 18 to 26, are thriving, while, according to the same study, 60% of the Millennials were thriving by the time they had reached these ages.
Not only has the percentage of the population dealing with mental health issues has increased, but their mental health struggles are also different. According to researchers, when Gen Z was asked to describe their mental health state, only 15% managed to respond to it as "excellent." This is a huge drop from the last decade, where 52% of Millennials responded they felt they had optimal mental health.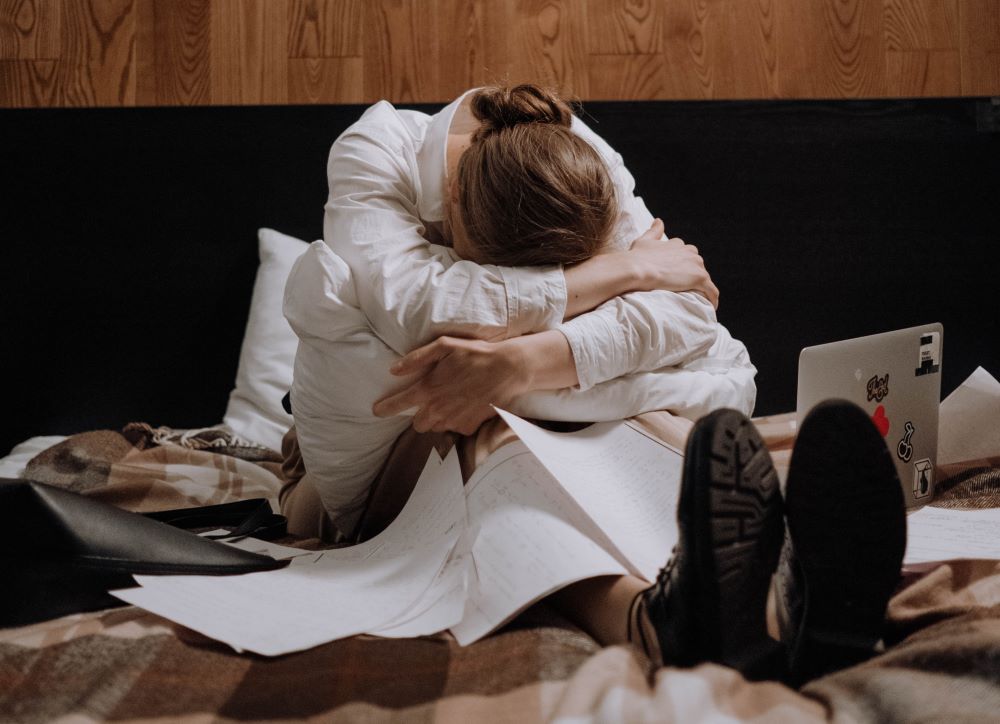 Two generations, Millennials and Gen X, have also seen a decline in the status of their mental health in the last decade due to tragedies and other hardships experienced. This raises a question about the conditions affecting the mental health of people, in general, not just Gen Z.
However, according to a 2018 report from the American Psychological Association, in comparison to other generations, Gen Z has experienced the worse mental health. The association's CEO pointed this out as an alarming fact, but later on, he noted that this may actually benefit them in the long run. "This generation may be more tuned in to recognizing issues with their mental health than older generations," psychologist Arthur Evans said.
Another aspect of Gen Z that is worth shouting out is their unfaltering optimism. When asked about their future, more than three-quarters agreed that they have a bright future ahead despite rating their mental state lower than "excellent," while at the same time, less than half of the testers agreed that they are prepared for the future.
With everything impacting the world today and the future still unforeseen, Gen Z is likely to mature with more mental health issues. However, these hardships are not exclusive to the Gen Z generation. Other generations are also feeling the strain. Given the ever-increasing need for mental health services, it's important to address the crisis, in general, and continue efforts to squash worker shortages and increase resources for the benefit of society as a whole.
Sources:
Does Gen Z struggle more with mental health than millennials? New polling shows signs of a shift