Go Raw, LLC is recalling certain packages of Quest beef cat food over concerns the product may be contaminated with salmonella.
---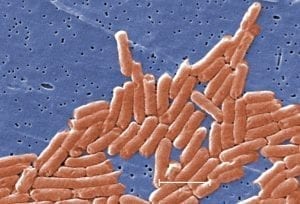 If you own a cat, listen up. Earlier this week, Go Raw, LLC decided to recall its two-pound frozen bags of Quest beef cat food over concerns it may be contaminated with salmonella. The affect cat food was sold to retailers nationwide and may "pose a risk to animals and humans." When discussing the recall, the U.S. Food and Drug Administration said:
"Salmonella can affect animals eating the products and there is risk to humans from handling contaminated pet products, especially if they have not thoroughly washed their hands after having contact with the products or any surfaces exposed to these products."
According to the notice, the affected products have a UPC number of UPC 6-91730-17101-8 and Lot N128. The issue itself was discovered by the Minnesota Department of Agriculture when it conducted a test of a sample that came back positive for salmonella. In response to the test, Go Raw, LLC conducted its own test that came back negative.
For now, consumers are encouraged to either return the recalled products for a refund or toss them in the trash. If you have additional questions or concerns, contact Go Raw, LLC at 801-432-7478.
Sources:
Cat food recalled due to possible salmonella contamination
Frozen cat food recalled for possible Salmonella contamination