There is a lot to enjoy in the UAE for everyone. Apart from the world-class luxury lifestyle, the thriving economy offers various job opportunities.
---
The UAE is a wonderful destination for workers and, luckily, you can bring close family members regardless of your profession. The sponsorship allowances were waived to allow foreign workers to sponsor a spouse, child, or parents to live with you. As long as you meet the minimum salary scale required to support your dependents, your profession can't inhibit you from sponsoring family to the UAE. 
Duration of the dependent visa
The visas for dependents are for one, two, or three years with renewal requiring the same conditions as getting new visas. Getting a new residence visa by the dependent is undertaken 30 days before the current visa expires. Noncompliance leads to the issuance of a fine or loss of legal status. You have to wait for 60 days before you can apply to get your dependents to enter the UAE. 
Documents required for visa application 
Applying for a visa is online or by going to a registered typing office. You will have to submit copies of the dependent's passport. Additionally, carry some photos of the dependent, and their medical clearance certificate. You also need a copy of your employment contract backed by a salary certificate from your employer reflecting how much you earn monthly. 
Equally important is your copy of a legalized marriage certificate after professional marriage certificate attestation. Other documents to submit include: 
Tenancy contract
Emirates ID card 
Labor card
Latest utility bill
How to sponsor family members 
Husband sponsoring wife
An employed man in the UAE can sponsor his wife and children as long as you earn a minimum salary of Dh4,000 and have appropriate accommodation. You have to provide an attested marriage certificate translated into Arabic by a certified translator. The UAE is a Moslem country where you are allowed to marry more than one wife. Therefore, you can sponsor two wives if you meet terms and conditions stipulated by the General Directorate of Residency and Foreigners Affairs.
Wife sponsoring husband
A wife might sponsor a husband to the UAE with proof of earning about Dh3,000 and appropriate accommodation. If you work as a teacher or in the medical sector, you must earn about Dh4,000 without accommodation to sponsor your husband. When employed in other professions, you can sponsor your husband to the UAE if you earn more than Dh10,000. However, you need special permission from the General Directorate of Residency and Foreigners' Affairs. 
Keep in mind that there is a restriction on a husband working when under the sponsorship of the wife in the UAE. After securing employment here, the husband has to cancel the residency visa to apply for an employment visa from the employer. It is very important to understand this to avoid getting caught after breaking local law. 
Sponsoring parents
You can sponsor your parents for a year when earning a minimum of Dh20,000 monthly or Dh19,000 and have a two-bedroom house. According to the respective immigration department, you might be required to pay a guarantee deposit for each. This varies between the emirates. Both parents can be sponsored and if one passed on or they divorced, you will have to submit an attested death certificate or divorce certificate. 
Mother sponsoring children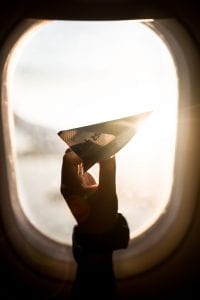 You can sponsor your children if you hold a residence visa with a monthly salary of more than Dh10,000 or Dh8,000 with appropriate accommodation. It is mandatory to possess a valid Ejari tenancy contract for the
accommodation. Additionally, you need to get a letter of no-objection from your husband stating no objection to the children staying with you under your sponsorship in the UAE . The no-objection letter should be notarized and legalized in the home country. 
Sponsoring stepchildren
There is possibility to sponsor a stepdaughter who is unmarried and a stepson only when he is below 18 years. You can sponsor a stepson studying in the UAE or other countries until he is aged 21 but you will have to show proof of studying. It is mandatory for your son to enter the UAE at least every 6 months to keep his residence visa valid. 
You will have to make a deposit with the General Directorate of Residency and Foreigners' Affairs for the visa. This visa is issued annually and renewable after the son has finished education. Getting a visa for a stepchild requires getting a letter of no-objection from a biological parent. This shows proof that the other parent gave consent to bringing the child to the UAE. 
Wrapping up
There is a lot to enjoy in the UAE for everyone. Apart from the world-class luxury lifestyle, the thriving economy offers various job opportunities. Luckily, after getting employment, you can apply for your family to come and live with you. This is possible after 60 days and you have to earn a minimum salary to ensure that you have the financial ability to sponsor dependents. You also need various documents legalized and you can always give them to a professional attestation agency.